blogosphere
What to Expect??? O_O
>>

what's your opinion?
irish assassin:
From what I'm hearing from the new officers coming in the process has changed. But in my day the hiring process started with the application then once called we had to report for entry testing. This included a timed 3/4 mile run, 50 pound box carry, bunk searches, written and video tests and finally an interview in that order. Anyone who failed a section was not permitted to move on to the next one. Then wait again to be called and offered a position at a facility, After all that We got 1 week of introduction training at the prison, then to the academy for 4 weeks, then two weeks of on the job training at the prison we were hired for. ... full thread
featured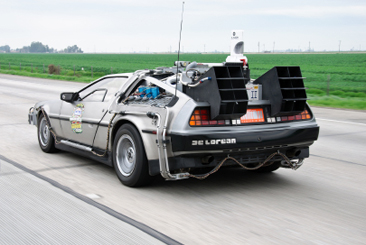 Back to the Future: New Attempts to Implement a Proven Model in Juvenile Justice
By Robert Winters, JD, Professor, School of Criminal Justice, Kaplan University
The U.S. juvenile justice system today faces the same pressures familiar to any government agency, particularly at the state level: budgets are dwindling, but the need for services is not. Dealing effectively with juvenile offenders has never been easy, and as program resources dry up and staffs shrink the merely challenging becomes daunting. In such circumstances it only makes sense to ask whether programs can be made simultaneously less expensive and more effective—even though that sounds like nothing more than a politician's pipe dream.

But the answer, surprisingly enough, may be "yes." ... full story

Also this week:

ahead
featured job
Deputy Warden - DC Department of Corrections
Qualifications: This position is responsible for one or more of the operational elements aligned with Support Services and activities related to Agency Management and Institutional Custody.

Applicant must have experience that equips him/her with the knowledge, skills and abilities to perform the duties of the position successfully typically in/or related to the work of the position to be filled.

One year of specialized experience equivalent to at least the next lower position in the normal line of progression for the organization is required; or equivalent experience as a Major, Captain or supervisor performing duties involving the supervision of incarcerated individuals in a facility that operates on a 24-hour, seven-days-a-week basis. ...
full job posting
events
biz news
quote of the week

"Only those who will risk going too far can possibly find out how far one can go."
- T.S. Eliot