blogosphere
Writing a Book.
>>

what's your opinion?
jamestown0509:
Just like the young girlfriend of an inmate who sent marijuana in a package with clothing. She used her real name and address. I am sure you know what happened after we found the MJ. While on the subject of dumb moves a Deputy told me this incident. A man goes into the bank where he has an account. All the tellers know him by name. He takes a deposit slip turns it over and writes "this is a holdup." The teller didn't say anything and she gave him exactly $1,000. He left the bank and of course they called 911. What he forgot was the teller knew who he was, the deposit slip had his full name, address, city and phone number on it. So when the Investigators and State Police knocked on his door he said, "how did you know it was me?" The kicker on top of that…the teller gave him $1,000, the exact amount he had in his checking account, all he needed to do was withdraw it. ... full thread
featured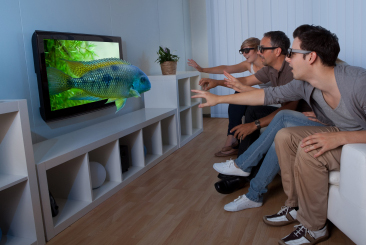 Correctional Officers ~ Perception versus Reality
By Carl ToersBijns, former deputy warden, ASPC Eyman, Florence AZ
It was the Talmud that said "We see the world, not as it is, but as we are"

Working as a correctional officer and under much stress and anxiety may create a condition that is filled with impressions that may appear real but are quite the opposite and unreal in many cases. Dealing with the word "reality" has become a challenge in every sense of the word and what it brings to the mind, spirit or soul of any individual struggling with its side effects based on wanting to see things the way they are actually presented in their dimension rather that perceptions influenced by environmental conditions or biases. ... full story

Also this week:

ahead
featured job
Jail Administrator - Bexar County - Texas
The Bexar County Jail Administrator is responsible for managing a 4,600-bed Adult Detention Center and Annex to ensure its safe, secure, efficient, and professional operation; leads, directs and supervises over 900 uniform and civilian employees; prepares annual budget in excess of $55 million dollars; responsible for strategic planning and policy development and collaborates with community groups and nonprofit organizations.

Responsibilities:
The Jail Administrator is responsible for all jail operations, including security, booking, housing, classification, laundry, banking, commissary, property, inmate release, records, inmate grievance, inmate discipline, and inmate services. The position leads, supervises, trains, and evaluates approximately 900 uniform and civilian employees, including timekeeping, attendance, evaluations, promotions, and discipline in conjunction with the Collective Bargaining Agreement and Sheriff's Civil Service Rules and Regulations; develops, implements and manages all levels of staff utilization and workforce effectiveness plans; ...
full job posting
events
biz news
quote of the week

"Action cures fear"
- Unknown