blogosphere
Tasers in the Jail?
>>

what's your opinion?
punisher:
I just started to work for the US Penitentiary and I am very surprised all Federal Correctional Officers do not have any defensive weapon. The only thing that stands between us and the inmates are our radios and fists. You would think the Federal Penitentiary would have all the great toys. Anybody works for the US Marshal Detention side?? I wonder what those guys have. full thread
featured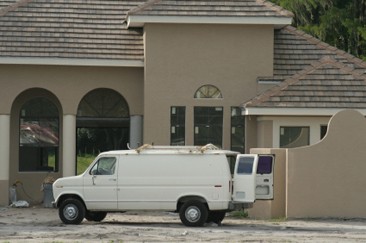 Human Trafficking and Smuggling: What's in Your Backyard?
By Mark Butler
Human trafficking and smuggling—whether sex trafficking, indentured servitude, or debt bondage—have existed in every century and in every country. These crimes are usually committed because they meet a cultural need or because dominant groups are exploiting less powerful groups; but whatever the cause, these forms of slavery are about the worst crimes humans can commit against each other. Perhaps even worse is that we often treat the victims like criminals or rationalize that these crimes are just a way of life. But the worst aspect of all is that these crimes will continue as long as we allow—and so we can no longer turn a blind eye to them... full story

Also this week:


ahead

featured job

Clinical Supervisor - RiversideYouth Correctional Facility - Montana Dept of Corrections

Special Information: Are you a licensed addiction counselor looking for an exciting challenge working with Montana's youth? Then this position is for you.

This position oversees treatment programs, activities, and personnel at the RiversideYouth Correctional Facility.This position develops, implements, and modifies multiple treatment programs to rehabilitate adjudicated adolescent females, meet facility population and security needs and promote successful public relations outcomes for the Riverside Youth Correctional Facility.

Applicants claiming the Veteran's or Handicapped Person's Employment Preferences (see State of Montana Employment Application, PD-25) must provide verification of eligibility with the application materials.

Successful applicant(s) will be subject to:he-job training while working with experienced correctional officers at the assigned facility. ...

full job posting

events

biz news

quote of the week


"If you can read this, thank a teacher. If it's in English, thank a soldier."
- Anonymous