blogosphere
Criminal Rehab Program
>>

what's your opinion?
Eitel Status:
Rehabilitation involves so much more than drugs as you pointed out. The cost of rehabilitation is very high. Depending on who is funding it and how successful it is at preventing recidivism is always going to be a debatable subject. ... full thread
featured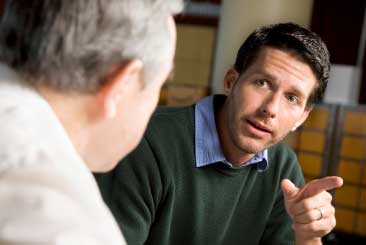 The workplace in 2014 - So you want to be a Mentor?
By Carl ToersBijns, former deputy warden, ASPC Eyman, Florence AZ
You have heard the word around the workplace before. Some have whispered it while others have said the word "mentor" out loud telling everybody it has already made a big difference in how they see the job, do the job and benefit from the job with greater satisfaction and learning. Most endeavors benefit from mentorship and law enforcement is certainly one of the most effective work environments where mentors or tenured employees can guide and encourage new and veteran employees into a new direction. ... full story

Also this week:


ahead

featured job

Warden

Responsible for the overall management of the San Luis Detention Center in compliance with Emerald Correctional Management. Responsibility/Authority: Directly supervises Compliance, ACA/QA, Finance, Human Resources, and Assistant Warden. Skills/Knowledge: Supervisory and administrative skills are essential. Good communication skill. Ability to delegate and manage multiple tasks at one time. Skill in making decisions under stress. Knowledge of correctional procedures and protocol. Must be able to perform tasks and lead in accordance with all applicable State and Federal Guidelines. .... REQUIREMENTS: ...

full job posting

events

biz news

quote of the week


" Strive not to be a success, but rather to be of value. "
–Albert Einstein