blogosphere
Keeping Our Kids Out of Gangs
>>

what's your opinion?
dla4079:
Make time for your child on a regular basis to just sit and talk. Don't use this time to be harsh or judgmental. Go someplace comfortable to chat. Ensure your child that this is an open, honest conversation between you and him/her. Don't make it seem like your child has to answer questions, or is being "interrogated" by you... full thread
featured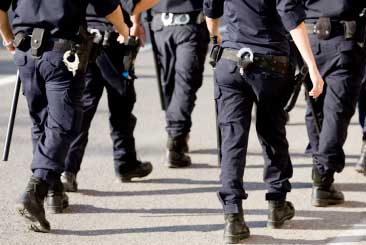 The Media Gets it Wrong!
Anthony Gangi
There are those that are quick to judge what we do from a distance. Their judgment is centered on a belief that is far removed from the stone walls in which we, as correctional officers, patrol. Their belief stems from a world that has been shaped solely for entertainment purposes and, with that in mind, reality has been separated... .. full story

Also this week:


ahead

featured job

Mental Health Coordinator

Corrections Corporation of America (CCA) is currently seeking a Mental Health Coordinator at Crossroads Correctional Center in Shelby, MT who has a passion for providing the highest quality care in a prison setting...

full job posting

events

biz news

quote of the week


"All our dreams can come true – if we have the courage to pursue them."
– Walt Disney