blogosphere
Want to live/work in USA
>>

what's your opinion?
Emily Jones:
I'm willing to bet they would want to know which DOC you had plans of working for. In my first prison I worked with a CO who was born in raised in England. Don't know if theyr'e hiring right now but, as in any place, you got to want to do the job and mix with the right people... full thread
featured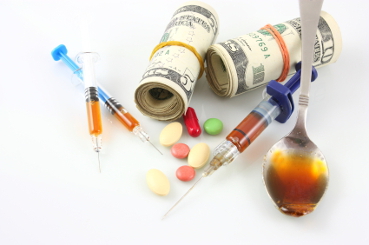 M.I.R.R.O.R.S.: What the Hell is in that Cell?
Joe Bouchard
Corrections is a profession where we relish the quiet, routine times. As a group, we do not like surprises. Yet, in the course of a long career, we can see a lot of bizarre things. The seasoned and resilient have seen plenty of eyebrow-raising events as they continue in the profession. In many cases, the learning curve is steep in the first year or two then it levels significantly. Typically, as time marches on, the shock value lessens... .. full story

Also this week:


ahead

featured job

Department Certified Detention Deputy Sheriff

Under general supervision, and assigned to the Detention Services Division, work involves classifying and assigning inmates to jail housing, explaining rules and regulations, maintaining security and control of an assigned area of facility, preventing violence and supervising inmate activity, directing visitors, supervising distributions of meals and services to inmates, operating central control panel, preparing various reports and logs, conducting periodic inspections, collecting and submitting evidence related to crimes, testifying in court and assuming other duties of Deputy Sheriff, as directed by policy, procedure and post orders...

full job posting

events

biz news

quote of the week


"I can't change the direction of the wind, but I can adjust my sails to always reach my destination. "
– Jimmy Dean