Custody awareness key to corrections vitality
By Joe Bouchard
Published: 01/21/2008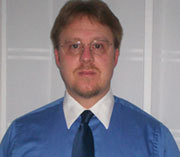 Joe Bouchard is a librarian at Baraga Maximum Correctional Facility within the Michigan Department of Corrections. He is also a member of the Board of Experts for "The Corrections Professional" and an instructor of Corrections and Psychology for Gogebic Community College.




This article has been reprinted with permission from The Correctional Trainer, the journal of the International Association of Correctional Training Personnel. For more information on IACTP, go to www.IACTP.org

Have you ever felt left out? Exclusion makes others feel lonely and demoralized. It is the act of refusing to allow others to be a member or a part of a group. But, it is not just a one-on-one slice of rudeness. It is a monster that thwarts corrections operations.

Unfortunately, there are those who put personal preferences above the departmental mission statement and common goals. Through exclusion, they unwittingly squander the good intention of colleagues, waste tax payer money, and facilitate the ill effects of staff division. It leads to unsafe conditions, harassment, sabotage, and all of the spin-off effects of lower morale. Those are some of the potentially powerful negative consequences from what appears to be a simple, yet disrespectful behavior.

Division between custody staff and support staff is an age old problem in corrections. Both areas consider the other with mistrust. Nothing excludes staff like a false sense of importance over other work areas. But, the interconnectedness of corrections makes it difficult and even ridiculous to rank specific jobs in order of importance.

It is one thing to recognize exclusion, its many manifestations, and its ill effects. But it takes quite a leap to work towards the positive. In corrections it is not always easy to think in the helpful manner. Let's look at the idea of teamwork. It means accepting others into a team and working toward common goals. In this state, all subgroups in an institution recognize themselves as belonging.

One way to foster collaboration is to focus on a common goal for all job descriptions. One model of cohesive statement in corrections is safety for all. Most mission statements point toward safety for the public by maintaining safe facilities. It is something all staff, no matter what their specific job duties may be, can participate in at some level. And it is not just for custody, but for all. The support staff adds many elements to the team. It is up to the support staff to help. It is up to custody staff to invite (or include) those who do not appear to feel included.

Duties of all staff

Everyone, regardless of work station, should do the following to keep the public protected through safer facilities. This will lead to the vision of teamwork.
Review and understand mission statement, guiding principles, and vision statements


Study operating procedures that impact all areas of the facility


Actively attend all mandatory training


Seek the bigger perspective. What seems to generate huge waves of change in your area of control may merely create small ripples on the institutional level.


Read a variety of corrections literature. Reread those pieces that you may disagree with. Share literature with colleagues.


Seek literature and training outside of the profession
Custody and support staff also need to modify some thoughts in order to promote teamwork. Some suggestions are broken down in separate custody staff and support staff categories.

Duties of custody staff
Check your mindset. Support staff should not be viewed as pests, but as part of the solution;


Remember that support staff contribute tension-relieving management tools through programming;


Refrain from the "us versus them" frame of mind when colleagues are concerned;


Seek custody-conscious support staff and cultivate them;


Spread news of custody conscious support staff to other custody team members;


Graciously accept help from support staff as it comes;


Give tactful peer counseling to those who seem less aware of the interconnectedness and importance of custody awareness.
Support staff duties
Work both sides of the hyphen. For example, if you are a corrections-librarian, treat corrections as the crucial foundation and library as the specialty. Never let the specialty override the custody foundation;
Educate custody staff on the value of your area as a supervision tool;


Accept constructive criticism regarding security methods. Turn any seemingly negative comment into a plan to enhance security in your area. If it sounds insulting, simply separate the message from the style of delivery;


Avoid elitist attitudes about your specific work area;


Visibly help custody staff. Show them, don't tell them. Write appropriate misconduct reports as needed. Conduct frequent searches for contraband in your area;


Assist the inspector by supplying prisoner handwriting samples and translations as needed;


Help reluctant support staff realize the importance of custody awareness. Highlight how personal safety may depend on our assistance to custody staff;


Be aware that increased security can improve the vitality of programs. Successful programming depends on the cooperation of custody staff.
Duties of supervision

Of course, supervisors should play a major part of facilitating team mentality. Wise managers will serve as a liaison between warring work areas. Here are some other expectations:
Recognize well balanced employees from all areas;


Tout inter-area cooperation on monthly reports;


Create cross training opportunities to foster empathy;


Seek input on matter from institutional training officer and human resources specialists;


Bring our challenges and solutions to email peer forum and list serves;


Read literature inside and outside of the profession;


Absorb something that you initially do not agree with and derive useful points;


Lead by example.
Sometimes, the vision of teamwork seems terribly elusive. Yet it is as simple as linking a common goal to all groups. Security consciousness is something all corrections professionals, no matter the work area, have in common.

The benefits of this model include a secure environment for staff, prisoners, and the public, along with camaraderie, and diminished stress. More importantly, though less tangible perhaps, is that it produces an environment for better corrections value for the taxpayer.

Joe Bouchard can be reached at (906) 353-7070 ext 1321. These are the opinions of Joe Bouchard, and not of the MIDOC or Corrections.com.

Other articles by Bouchard

Of resolutions and L.U.C.K., 12/31/07

Communications compass, 11/19/07


---