Rough Rider Industries... Transforming one of North Dakota's Forgotten Commodities
By Rick Gardner, ND DOC, RRI Director
Published: 07/01/2013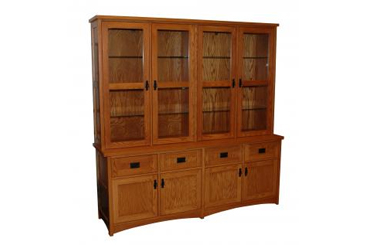 Prison…. Does this word invoke any positive thoughts? Most of us have little sympathy for people who don't play by the rules. Today, over 1,500 men and women are incarcerated in the North Dakota correctional system. Prison is not a pretty place and should be a place no one wants to go; yet it has to be a place with hope in order to rehabilitate. For many of these offenders behind bars, there is an opportunity to be productive with their time of incarceration. Male offenders who are compliant with their treatment, education, and demonstrate good behavior may earn a chance to work at Rough Rider Industries.

As a division of the North Dakota Department of Corrections and Rehabilitation, Rough Rider Industries mission is..."to employ inmates to produce quality goods and services in a self-sustaining manner that makes the time of incarceration productive, while preparing the inmate to reintegrate into society". With over 97% of inmates returning to the streets, equipping them with the tools and job skills necessary to be productive and successful upon their release reduces the cost to society. Those who are accepted into our program learn skills that improve habits, attitudes, and values. A regular work schedule, pride and accountability for what they produce and teamwork are just a few of the job skills learned while employed at Rough Rider Industries.

Managing money is a foreign concept to many inmates. Rough Rider Industry inmates must use their earnings to pay child support, fines and court fees, and any other restitution that they may have. A portion of these earnings are also set aside in a release-aid savings account for when they are released.

This set aside money helps make their transition from prison to the community more successful.

Rough Rider Industries was established in 1975 and is a self-funded state agency which uses no tax dollars to support correctional programs. All salaries, equipment, capital improvements, and operating expenses are paid from revenues generated from the sale of our products and services. In addition, this revenue helps defray costs to the state of North Dakota for programs that provide inmates opportunities for change within the prison system.

Rough Rider Industries currently employs 34 staff members and 170 inmates amongst 3 separate correctional facilities. Current industries operated by Rough Rider Industries include a furniture and metal fabrication shop, office seating manufacturer, sign shop, North Dakota license plate factory, a cut-n-sew operation, upholstery shop, and a sandbagging operation. We purchase many of our raw materials, supplies and services from North Dakota businesses. We also partner with North Dakota private businesses that would otherwise look for out-of-state companies to fulfill their needs, and we provide a hard to find labor force to other private sector businesses.

Rough Rider Industries may sell directly to nonprofit organizations, political subdivisions and governmental agencies, which include federal, state, and tribal agencies. Rough Rider Industries is unable to sell directly to the general public; however, our products may be purchased through an authorized retailer. We believe the quality of our products and our service speaks for itself as evidenced by the years of repeat business from many of our customers.

Tomorrow morning, like every other morning, inmates will be released from a correctional setting to join us on the streets of North Dakota. Their successful rehabilitation and re-integration can be traced back to our customers who help support our mission. If you are interested in any of Rough Rider Industries' products or services, or want to learn more about our mission, please feel free to contact us. We will be more than happy to meet your needs.

Website:
https://www.roughriderindustries.com/
Contact: Dionne Haynes
Phone: 701-328-6161


Reprinted with permission - "The Insider" Spring 2013 - North Dakota Department of Corrections And Rehabilitation.
---