Contraband control education: What is the fascination?
By Joe Bouchard
Published: 02/25/2019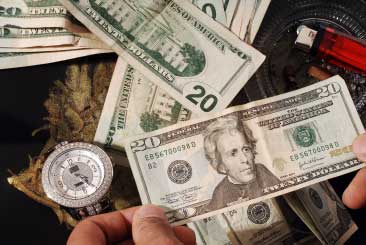 This article was originally printed on Corrections.com on April 7, 2014.

What is the most important topic in corrections? Is it the art of the con*? Or is it a study of the physical plant and blind spots? Does unarmed self-defense rank as your number one class? Is a review of Security Threat Groups most necessary for safety?

Corrections has too many concerns to limit the topics to a single, specific course. Certainly, there will not be an absolute agreement on which is most important thing to know among corrections professionals. However, as we go from specific to general, the consensus will likely be that the topic must revolve around safety.

If I had to make a choice, I admit that it would not be easy. However, my professional opinion is that contraband control is the most important topic that one can learn. In fact, much of my speaking engagements, activities in the prison in which I work, topics in class, and articles that I write concern the mitigation of the ill effects of contraband.

Recently, someone outside of the profession knocked me off my square with a simple question. She asked, "What is your fascination with teaching others about contraband control?" Sometimes the reasons for enthusiasm on a subject are not as evident as the other lessons. Yet, with a little thought, I came up with the following reasons:
Core enthusiasm – Contraband control seems to draw a devoted audience. Just like someone who is unconditionally a fan of a certain music, contraband hounds keep interested through thick and thin. The core enthusiasts attend trainings and add to the base of collective knowledge with zeal.
Constant learning – Some topics are rather close-ended. They do not expand much as time goes on. Your first training in a certain area may not get many updates over the years. That is not a bad thing necessarily. Quite simply, if there is no new knowledge, there is no new knowledge. Contraband control education, on the other hand, is constantly growing. Every year new drugs and devices creep into the prison. Certainly, the hollowed book is not likely to pass into obscurity soon. So, there are numerous old tricks to learn and relearn while new concerns crop up on a regular basis. One is never done learning how to limit contraband.
Safety – Arguably, the most important function of corrections staff is safety. What better tribute to this than removing illicit elements that make individual or groups of prisoners stronger? Contraband control levels the playing field and secures an often vulnerable front in the war against disorder.
Demonstration that knowledge is power – Too often, might makes right and those who are powerful will dominate. Power does not have to manifest in brute force, though. Contraband control is a battle of wits between contrabandists and dedicated staff. When the search is more than a serendipitous discovery, we use our best tools on the job. Our experiences and communication.
Simplicity – Clever gadgets and complex systems come and go. But, anyone can execute a great contraband search with few resources. The search that leads to a safer facility does not have to be expensive or complicated.
Clearly, there are many important things that corrections professionals must know. Our grasp of those concepts keep staff, offenders, and the public safe. For me, contraband control is chief among what we need to know to keep everyone whole and secure.

* With great professional reverence for noted corrections Author Gary Cornelius.

These are the opinions of Joe Bouchard, a Librarian employed with the Michigan Department of Corrections. These are not necessarily the opinions of the Department. The MDOC is not responsible for the content or accuracy.

Visit the Joe Bouchard page

Other articles by Bouchard
---