"I Don't Care About the Laundry"
By Corporal William Young
Published: 10/09/2017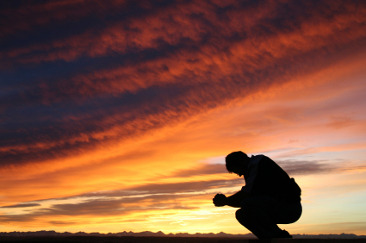 As I was putting on my uniform my beautiful wife approached me and questioned me about how the clean dress shirts that were just washed ended up on the deep freeze in the kitchen. She said something about the shirts getting wrinkled and I, being the well-adjusted Correctional Officer, over reacted. I grabbed the shirts, put them on a hanger, and hung them up professing to her that I didn't care about the wrinkles or the laundry. I told her that I didn't care about the shirts because I haven't worn them in over a year. And I haven't wore them in over a year because I haven't really worn anything in over a year save for my uniform and a pair of shorts that I sleep in (when I actually sleep that is).

I wanted to tell her that at that particular point in time I didn't care about the laundry or the mortgage payment or the continuous curfew violations by my teenage son. I wanted to tell her that I care just as much about the laundry as I do about what we eat for dinner, which is not at all. I will eat whatever she wants whenever she wants. There is no need to ask.

I wanted to tell her that I didn't care about the laundry because I had had a bad day at work. I wanted to tell her that I had to deal with a situation at work that scared the crap out me. I wanted to tell her that I was pretty sure that all hell was going to break loose and all I could think about was getting home safe. I wanted to tell her that I didn't care about the shirts because I knew that when I returned to work I was going to have to deal with a potentially dangerous situation that had been brewing for a couple of days. I wanted to tell her that I couldn't care about the laundry because mentally, I was still inside.

See, I couldn't explain to her that I was still processing the events that took place earlier in the day and that I was digesting the fact that I will have to face this same issue tomorrow and the day after that and the day after that. Maybe, I couldn't explain it to her because she wouldn't understand or maybe I couldn't explain it to her because I would have to admit out loud to another human that I was scared.

This thought process, this practice of isolation and wall building is not only extremely unfair to my lovely wife, it is also extremely counterproductive when it comes to repairing myself emotionally.

So, now what?

We all take the job home with us. At some point in our career something will happen that we won't be able to shake off. Just knowing that this will eventually happen is very powerful. Think of it as preparing from a storm. When we hear that severe weather is coming we gather the batteries and the flashlights and inventory the canned goods. We turn on the local AM station and make sure that our cell phones are charged. This is the same thing. I'm letting you know, right now, at this very moment, that a storm is coming. The clouds are rolling in, the temperature is dropping, and there will be rain.

Surviving the storm can be as easy (or as difficult) as finding an effective way to disconnect from the job. I'm not talking about the old "leave work at work and home at home" cliché because that doesn't work. I'm suggesting that you find a healthy coping mechanism to purge all of the negativity that you encounter on a daily basis.

Some officers go directly from work to the gym. Some officers volunteer at the local food pantry. Some officers mentor and coach at-risk youth. For me it's my garden. I love to grow tomatoes. I plant the seeds in February, transplant them to bigger pots in April, and put them outside in the garden the weekend after Mother's Day. For me, my garden is the antithesis of a correctional facility. You have to be gentle and nurturing and careful and patient. Okay, maybe it's not that different after all but that's a topic for another article. The point is to engage in an activity that has little or nothing to do with corrections so that you can let your guard down and take your mind off of the job for a while.

Once you are disconnected from the job the tough part begins. You must then reconnect with the "free world".

One of the by-products of Corrections Fatigue is self-inflicted isolation, both inside and outside of the facility. We build walls inside because we spend the majority of our shift alone in a housing unit full of offenders, engaging in superficial conversation about the weather or the playoffs or the latest homicide. We build these walls to protect ourselves, our personal information, and our families. It is a necessity.

Unfortunately, we also build walls on the outside of our facility. The feeling of isolation is just as real at home as it is at work. We do not talk about the job or our feelings or our stress because we know that "normal" people don't understand what we do. I can feel myself becoming frustrated or angry at "normal" people for the way they see the world. I get frustrated with them because they have not been exposed to all of the horrific things that I have been exposed to over the years. They are living and laughing and smiling and ignorant to it all. My jealously leads to frustration which leads to withdraw which leads to isolation which leads to a deep and dark rabbit hole that we've all stuck our head in at some point.

Look, these "normal" people may not know what it's like restrain a naked offender that has just flooded his cell after smearing feces all over the walls but they do know you and they love you and they want to help you. So, have a conversation with your friends and family. Give them a tour of your facility. Educate them. Trust them. Talk to them and be honest about how the things that you are exposed to at work affect you. Explain to them that you may need some time to unwind and/or blow off some steam.

Correctional Officers, tear down those walls…

And after that, go help with the laundry! Do the dishes or walk the dog or hang up that family photo that your spouse has been bugging you to hang up for 3 months. Go live and enjoy your life and your time outside of your facility.

Corporal William Young is a 13 year veteran of the Douglas County Department of Corrections in Omaha, Nebraska. Battling Fatigue himself, Officer Young is determined to assist his fellow brothers and sisters by helping them identify, manage, and reverse the damaging side effects and symptoms of working in such an environment. The agency for which he works is not in any way responsible for the content or accuracy of this material, and the views are those of the contributor and not necessarily those of the agency.
---