Facebook Bans Violence, Crime and Criminal Behavior - Is That Possible?
By Leonard A. Sipes, Jr.
Published: 05/28/2018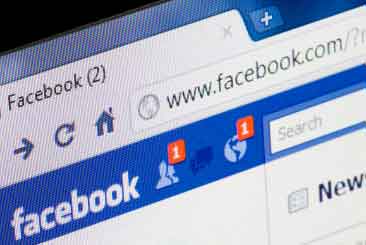 This article combines two sources of information; one from the US Department of Justice addressing connections between mass murders and social media and two, new guidelines are offered from Facebook "baning" criminal activity from its pages. Both are included at the end of the article.

I use these sources to reinforce the power of social media in today's criminal world, and the need for the justice system to have a credible response.

The Department of Justice research is interesting because it reinforces the fact that mass murderers broadcast their intentions, and social media and Facebook are natural and inevitable vehicles to get their messages out before the event takes place.

Social media is now a super-highway for mass murderers and their grievances. It's also used for day-to-day criminal activity.

Shifting Tactics

But we need to understand that if Facebook or the justice system is watching, offenders will shift tactics and communicate powerfully but subtly.

There is an infinite difference between, "They need to be taught a lesson, bullies need to die," and, "I'm going to shoot them."

Concurrently, posting an image of an offender with a gun with the warning that rivals will be dealt with will change to a post with a picture of a gun in the background, a soundtrack of music advocating retributive violence, and an onerous stare. Both are equally effective.

Questions

It raises a series of perplexing questions; do law enforcement, correctional and parole and probation agencies have the ability to monitor social media accounts? Do we want them to have this power?

Does Facebook have the algorithms to detect crime related posts that are subtle in nature? Do they have guidelines and understandings with law enforcement as to reporting digital criminal activity?

For example, sex offenders are well versed in digitally grooming their victims over time. You're not going to have offenders asking for sex in the first fifty messages.

Offenders post crime-related photos and materials all the time.

Example-How NYC Fights Gang Violence Via Social Media

From The Crime Report: As a "violence interrupter" for Bronx Connect's Release the Grip office, a Bronx site for the global nonprofit Cure Violence, Samuel Jackson, a 39-year-old former gang member used his personal experience to persuade young gang members to walk away from violent showdowns. Now, he spends 14 hours a day on a new turf: Facebook and Instagram, the Wall Street Journal reports. As heated social media exchanges fuel gang violence, Release the Grip has gone digital, aiming to prevent the next fatal shooting by defusing charged online confrontations.

"I didn't have [social media] growing up," said Jackson, who was convicted of assault at 16 and spent six years in prison. "Now the young individuals coming up behind my generation, they have that outlet."

Social media rapidly escalates tension between gangs and many of the gang shootings last year were rooted in an exchange on social media. Gangs promote themselves online, said Robert Boyce, New York City chief of detectives. "The gang members who had spent the past screaming at each other and threatening each other in the streets were now doing it in social media," said Richard Aborn of the Citizens Crime Commission in New York, a nonprofit focusing on crime and public safety policies.

"When people scream at each other in the streets, when it's over, it's over. When people scream at each other on Facebook, it stays there." New York University and the crime commission launched an "E-Responder" pilot last year to train interrupters to identify risky posts and communicate to young people the repercussions of aggressive online behavior. Wall Street Journal

Issues-Criminal Justice

There are seven million people under correctional supervision with the vast majority supervised by parole and probation agencies. Do police and parole and probation agencies have the ability to monitor social media accounts of offenders? Even if they had that ability, should they?

Bigger question; if parole and probation agencies had that ability, do they want to know?

We are in a day and age where we don't violate offenders due to prison overcrowding, and agencies are desperately trying to improve their success rates. Social media monitoring would increase the percentage of offenders deemed unsuccessful dramatically.

The resulting court or parole commission hearings would be a quagmire. If offenders display a firearm or drugs, the system would have to prove they were real and not toys or oregano.

There are critics questioning the use of police and criminal justice technology, but in a world where two out of every five reported crimes ends in an arrest, we may need to explore an expansion of technology, especially as it applies to violent offenders.

Issues-Facebook

Offender use of Facebook for criminal activity can be (and has been) a blunt instrument of intimidation. Offenders pose with guns, drugs, and warn others that they are willing to use violence to protect themselves or territories.

But anyone who has worked in a correctional or gang-related setting understands that messages can be understated. Tattoos, hand signs or just staring hard into the camera with a cryptic message is well understood by anyone on the street. You don't have to pose with an AR-15 and a table full of drugs or be accompanied by underage girls.

This is a world where tennis shoes strung across phone or electrical wires signify a gang's territory. Grafitti serves the same purpose.

Intelligence units within prisons and law enforcement agencies are well aware of subtle messages and what's conveyed. It's not like Facebook can discover this through an algorithm. I would guess that Facebook human observers won't be able to distinguish between apparent and cryptic messaging.

Parole and Probation

With caseloads averaging 150 offenders to every parole and probation agent (ratios can be higher) it's literally impossible for agents to routinely monitor social media accounts, thus few are shocked when so many illegal or questionable activities go unnoticed.

There are endless questions regarding the ethics of social media monitoring, but when an offender commits a crime, media will review social media posts and offer photos of the individual with firearms and drugs. "We found this," they will say. "Why didn't you know about it?"

So when the subject of terrorism or mass murders comes up and whether participants broadcast their intentions, it's preceded by more mundane questions regarding the capacity of justice agencies to see what is already under their noses.

Parole and Probation agencies don't have the capacity or time to routinely review social media posts. It's the same for law enforcement. Acknowledging that, it seems obvious that we do not have the ability to seek out mass murders or terrorists unless we have specific knowledge of a possible crime.

Conclusions

Facebook and other social media entities plus the justice system face an immense challenge as to keeping people safe. As offenders change tactics, will we be astute enough to recognize ongoing criminal behavior?

It's my assertion that the justice system does not have the capacity, training or time to monitor the social media accounts of offenders on a large scale. If that changes, do we have societal and legal approvals?

Do parole and probation agencies really want to know? Probably not; it will greatly increase their rate of failure.

It's also my opinion that social media sites do not want to be in the business of policing their platforms; it's a slippery slope and partnering with law enforcement is bad for business. It's my guess that their "credible threat" manifesto is not easily actionable.

Thus for all the reasons above, social media monitoring is a quagmire. Remember this the next time a mass murderer broadcasts and acts, or a sex or violent offender uses Facebook and someone is hurt or killed. Critics will say that the "system" failed to take action. There are reasons why.

See Facebook and USDOJ sources below.

Contact

Reprinted with permission from http://www.crimeinamerica.net.

Contact us at crimeinamerica@gmail.com or for media on deadline, use leonardsipes@gmail.com.

Leonard A. Sipes, Jr has thirty-five years of experience supervising public affairs for national and state criminal justice agencies. He is the Former Senior Specialist for Crime Prevention for the Department of Justice's clearinghouse and the Former Director of Information Management for the National Crime Prevention Council. He has a Post Master's degree from Johns Hopkins University and is the author of the book "Success With the Media". He can be reached via email at leonardsipes@gmail.com.

Click here for more on this topic.





Click here to view the Facebook and USDOJ guidelines.




---