All Should Be True
By Joe Bouchard
Published: 08/27/2018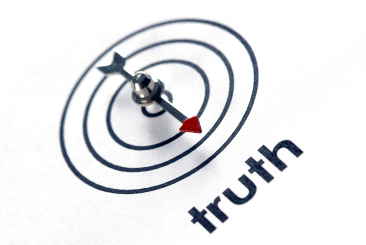 The following is an installment in "Icebreakers 101 - Volume IX: UNDAMMING THE ICE", a series featuring "Ice Breaker's" designed to promote training awareness and capabilities in the corrections industry.

This is dedicated to and written for correctional trainers. From time to time, we need to hold the mirror to our own faces.

Two friends of mine are great correctional trainers. They are mentioned in the acknowledgements. Shane Gray and Chris Schweikert have different presentation styles that reflect on their individual personalities. This buttresses for me the notion that there are often many good routes from point A to point B.

As trainers, there are peaks and valleys in our careers. What we learn in the deep, dark valleys can be used later when we ascend the tallest peaks. There we can stand taller if we learned the lessons. I believe that this is easier when we are truly honest with ourselves.

So, this is an exercise where trainers introspect. And here we are asked to look at ourselves unflinchingly in the full light of the day. I first heard a great saying from a mentor of mine, Dave Burnett, who said, "If you have integrity, nothing else matters. If you don't have integrity, nothing else matters." (I learned later that this quote is attributable to Senator Alan Simpson.)

What follows is a ten-question true or false quiz. In writing this and based on my experience, all answers should be true (hence the title). But, you have made it to your position without me at your side. You are the master of the grading of this quiz. Some may scoff, others may self-flagellate. It is my hope that those who lie between those extremes of self-analysis enjoy the quiz. Please note that I do not consider myself perfect by any means. As a trainer, I am a work in progress – Flawed, but hopeful.

Trainer self-assessment quiz
(True or False)
I can laugh at myself and even poke fun at myself.
I can take tips from other trainers.
I truly want to deliver material that supports the mission of our agency.
I generally like my job.
I feel that instruction such as I deliver is important to overall safety.
Sometimes, my nerves can hinder my presentation.
I am respectful to all people in my classes.
I can control or deflect hecklers in a way that is not malicious or childish.
Sometimes, I get into a teaching rut.
Engaging participants is often hard but worthwhile.
What does all of this mean in my mind? At this point, what is most important is what you do with your findings. In other words, dare to hold the mirror to your face. Be honest in your self-assessment. That is the true route to improvement.

Joe Bouchard is a Librarian employed with the Michigan Department of Corrections and a collaborator with The International Association of Correctional Training Personnel (IACTP). He is also the author of "IACTP's Corrections Icebreakers: The Bouchard 101, 2014" and "Operation Icebreakers: Shooting for Excellence" among others. The installments in this series include his opinions. The agency for which he works is not in any way responsible for the content or accuracy of this material, and the views are those of the contributor and not necessarily those of the agency. While some material is influenced by other works, all of the icebreakers have been developed by Joe Bouchard.

Visit the Joe Bouchard page

Other articles by Bouchard:
---