COUNCIL OF JUVENILE CORRECTIONAL ADMINISTRATORS TOOLKIT: Facility Closure and Strategic Downsizing of Juvenile Justice Systems
By OJJDP: Council of Juveile Correctional Administrators
Published: 10/29/2018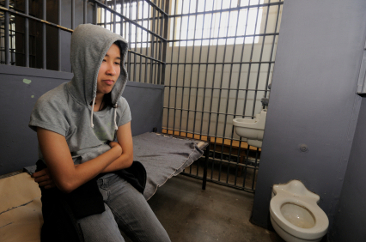 INTRODUCTION

The number of residential facilities housing youth in the juvenile justice system declined by one third in the United States between 2006 and 2016, falling from 2649 to 1772 [1]. This shift comes at a time of even more dramatic decline in both violent crime arrests and the rate of out‐of‐home placements: from 2006 to 2015, both fell by nearly half [2]. As populations continue to fall and decision makers recognize the rising costs for each youth held in secure facilities, the question, therefore, is not whether states are going to close facilities, but how best to manage those closures when they occur, as well as how to redirect facility operational funds to other parts of the system, such as community‐based diversion and/or aftercare services.

Juvenile justice agencies arrive at facility closure for a variety of reasons. In some cases, systemic reforms may have fueled a decrease in the number of youth who are removed from their homes and committed to state custody through the juvenile justice system. For example, some states have passed laws limiting the types of offenses that can lead to out‐of‐home placements, regulating length of stay, or expanding discretion for release [3]. In others, closure is the vehicle through which leaders find the resources needed in order to enable reforms to their systems. In other jurisdictions, leaders choose to close existing facilities because they do not meet the agency's current needs or strategic plans for serving youth, families and communities. In still others, budget pressures push agencies to shutter facilities that may have been operating at less than full capacity. This guide is intended to help juvenile justice agencies responsibly and successfully close a facility and consider closure as a component of efforts to safely reduce the use of juvenile justice placement facilities, in a way that:
Meets the needs of youth, families, public safety, the agency and agency staff, and other stakeholders as much as possible during the closure process and beyond, while minimizing emotional distress and disruption;
Takes advantage of changes in placements, staffing, and funding as an opportunity to improve care and practice (for example, introduction of new evidence‐based practices or increased training opportunities to build staff capacity), improve conditions of confinement, as well as improve atmosphere and culture, including reducing use of isolation and restraint practices;
Preserves resources needed to meet youth needs and achieve the agency's mission;
Meets the goals that led to closure (for example, research‐informed service delivery, data‐driven realignment of resources, efficient and effective use of funds to promote youth rehabilitation);
Occurs in a timely manner, and with an emphasis on youth and staff safety; and
Serves to improve long‐term outcomes for youth entrusted to the care of juvenile justice systems.
ARRIVING AT FACILITY CLOSURE AND EARLY PLANNING

Jurisdictions may be closing facilities for a number of different reasons. Some of the factors‐‐alone or in combination‐‐that have led to closure include:
Decreasing populations (as system‐wide reforms led to fewer youth being incarcerated and/or offense or arrest rates declined);
Budget pressures;
Agency or legislatively initiated realignment of resources (such as focusing use of out of home placements on youth with more serious offense histories or risk levels in order to direct more funding to community‐based care);
Concerns about particular facilities (such as aging buildings, conditions of confinement lawsuits).
Regardless of which factors have played a part in the decision to close a particular facility, the process of looking closely at each facility also presents opportunities to identify other ways to improve the system as reform moves forward.

Bringing the Right Partners to the Table

This resource outlines a number of strategies for successfully closing a facility, and each one is dependent on having the right people or groups involved. Different stakeholders need to be engaged while working toward different closure goals, but throughout the process agency leadership should develop plans and strategies for working with:
Youth and families;
Agency staff representatives at all levels (from line staff to supervisors) and in all areas (including direct care, case management, behavioral health, medical, facility maintenance/services, clerical and business staff);
Key legislators and legislative staff;
Relevant executive branch representatives;
Juvenile court judges;
Probation staff and leadership;
Other decision makers who helped bring about the decision to close a facility;
Contractors working at the facility;
Advocates and monitoring groups;
Detention staff and leadership;
Unions (if applicable)
Other agencies that will be serving youth released from the facility (such as education, behavioral health); and
Other community stakeholders
Establishing a Timeline for Closure

A jurisdiction's reason for closing a facility will play a major part in its planning and decisions, starting with the timeline for closure. An emergency closure due to conditions at the facility will need to happen immediately, while a closure based on declining populations can be carried out over a longer period, allowing for more planning to meet youth, family and staff needs. Where agencies are able to decide ‐ or provide a recommendation ‐ about the timeline for carrying out closure, they will want to allow enough time to plan out and prepare for where each young person will go (for example, home, or transition to another facility) as well as to give staff adequate notice and support in finding new positions within the agency or elsewhere. Allowing too much time, however, can lead to prolonged stress and unsafe situations if adequate staffing cannot be maintained until all the youth leave the facility. Using a phased approach to closure, including each of the elements of closure discussed in this guide, will allow closures to be undertaken in a planful way that meets youth, family, community and agency needs.

In determining a closure date, determine how long it will take to carry out the planning for transition, and ensure this can happen before staffing levels decline significantly. Additionally, planning and training or re‐training of staff may be necessary if the closure of one facility results in any significant changes in a different facility's mission or type of youth being served, such as changing from serving male youth to serving female youth or a change from serving low to high‐risk and needs youth.

[1] Based on one‐day counts. Most recent data available are from 2016.
[2] See Figure 2 (page 8).
[3] The Pew Charitable Trusts Public Safety Performance Project. "Re‐Examining Juvenile Incarceration." (April 20, 2015) Available at http://www.pewtrusts.org/en/research‐and‐analysis/issuebriefs/ 2015/04/reexamining‐juvenile‐incarceration.

To view the full tool kit click here.
---