Why and How to Conduct a Supplier Audit
By Robert Kravitz, President AlturaSolutions
Published: 11/18/2019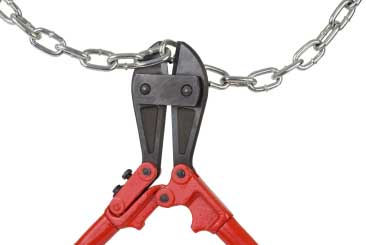 When a supply chain breaks down, it can be very serious and very costly, especially for correctional facility administrators charged with operating several facilities with thousands of inmates and staff. And there is more. A supply chain breakdown can place a cloud over an entire purchasing department. In some cases, it may result in some of the best and most talented people in a purchasing department to quit their jobs and go elsewhere. This has the potential of leaving the entire department in a lurch. Worse yet, it can result in firings that under closer scrutiny, are the fault of the supplier, not the purchasing department staff. In other words, some heads must roll, no matter what happened.

This makes selecting the right suppliers for a corrections facility crucial. However, along with the pitfalls of not doing so, there are many benefits of choosing an astute, dependable supplier, according to Michael Wilson with AFFLINK, a recognized leader in supply chain optimization, serving correctional and related facilities throughout the U.S.

Among those he mentions are the following:
It can save the organization money.
Help ensure the facility is complying with necessary standards, rules, and regulations.
Assist administrators in selecting the most cost- and performance- effective products.
Ensure organizations are addressing environmental concerns, such as selecting environmentally preferable products or recycled paper products.
So how do we go about selecting the right suppliers or distributors for our facilities? "This is accomplished by conducting a supplier audit," says Wilson. "This is an essential procedure that should be performed annually for larger organizations. It helps identify, eliminate, and in the long-term, prevent supply chain problems."

Keys to the process, according to Wilson, are the following steps:

Create an audit team. Their job will be to review current suppliers as well as investigate alternative suppliers should that be necessary.

Review current suppliers. The team should investigate the following: Have there been supply interruptions? Has one product been ordered, but another one delivered? Have there been complaints from department heads about working with the current suppliers? Have costs fluctuated without an apparent reason or explanation? Is necessary documentation provided with all products purchased, including regulatory compliance certifications? Have there been invoicing issues such as incorrect invoices? "Many times, the audit will reveal a pattern that was not noticed before. For instance, invoicing errors or the delivery of the wrong products all too frequently are not good signs."

Investigate digitally. If considering a new supplier, the first step is to visit the supplier's website. The site will likely be an e-commerce site, "but that's not what we are concerned about at this juncture. The appearance of the site and how professional it looks will often reflect the supplier behind it." Wilson adds that the site should also include ample content - words, videos, as well as graphics - that are educational and instructional. "We want to look for a supplier that is not here to just sell us something. We want a supplier that is going to guide and educate. The [website] content should reflect this."

Check reviews. When looking for a new supplier, check the reviews of the company. See what other customers, past and present, say about the company. Look, for example, if reviews mention problems such as invoicing errors or the delivery of wrong products mentioned earlier. "Once again, look for patterns. If two or three reviews mention the same problem, that would likely mean many other customers have also experienced this problem."

Read employee reviews. Often overlooked in a supplier audit, correctional administrators should visit sites that allow current and past employees to discuss their experience working for a distributor or supplier. While these sites are designed for job seekers to learn more about a potential employer, "they often provide insight into how a company operates. If there are negative reviews, look to see if and how the company addressed those negative comments." In one case, a company had several negative reviews from past employees. However, with each negative review, the company responded, "we tell every person hired, this is a fast-paced operation and it's not for everyone. Some people thrive on it; others can't wait to leave." When the audit team reads employer responses like this, they should take such negative comments with a grain of salt.

Walking the talk. Some correctional facilities are now LEED-certified; many others are operating their facilities in a greener, more sustainable-focused manner than ever before. "Virtually all suppliers today market environmentally preferable products. But take this a step further, ask what steps they are taking to operate their own businesses in a more environmentally responsible manner." In other words, Wilson believes that if environmental concerns are an issue for administrators, a supplier that is "walking their talk" will be more effective at helping correctional facilities minimize their environmental footprint.

Access to technology. Some distributors and suppliers now have access to cloud-based dashboard systems that help the supplier and their customers select products that work best in their facilities. Most suppliers are marketing hundreds of products. Keeping track of them, and which can perform best in which situations, can be challenging. "We need technology to help us do the 'leg work.' When conducting a supplier audit, I would give higher marks to those suppliers that have access to such technologies."

Finally, if the decision has been made to select a new supplier, Wilson suggests narrowing the list to two or three suppliers, interviewing them, and asking them some bold questions, such as: "Tell me of a failure you had recently and how you fixed it." Even the most astute, efficient supplier will have a failure of some kinds. "What we want to see is how it was addressed and how quickly it was addressed. That will tell us a lot, including if this is the supplier we want to work with."

Robert Kravitz is a frequent writer for the professional cleaning and correctional industries.
---