Thoughts from the command center: Strategizing for control, Part II
By Joseph J. Marchese
Published: 06/11/2007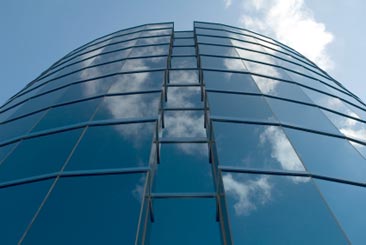 Editor's note: In part one, Joseph Marchese discussed the first two tactics, confine and contain, Strategizing for control as a part of a "four C" strategy to manage and avoid potential life-threatening situations. He concludes by detailing the other two Cs, consolidate and control, and discussing initial response training protocols.

Consolidating staff and resources under one command is perhaps the most challenging aspects of emergency response. As the magnitude of an incident grows, more responders come to the scene. The more responders without proper supervision increases the chances for missteps.

Effective emergency planners must develop comprehensive call-up policies and procedures focused at reducing chaos and increasing control. They must also install supervisory systems to ensure call-up procedures are followed. Designating response teams and defining missions are essential to ensure that no critical task is left undone.

This phase, known as consolidation, also avoids duplicating efforts, which can be caused when teams respond to more than one commander. In an emergency situation unity of command is essential. Therefore, the consolidation phase should focus on combining all elements of the responding units so a common goal is achieved through incident management strategies.

To accomplish this, an incident commander must have a clear sense of those coming to the scene and what resources will be available. He/she must know each team's mission along with their capabilities. For example, if the tactical team is asked to put snipers in position but no snipers exist on that team, the incident commander operates with a very significant blind spot.

Therefore as staff arrives, incident commanders must have a complete inventory of their available resources and the degree to which they are ready. They also must have a clear understanding of the resources still needed and how to obtain them.

Control

The control function commences with the establishment of an incident command post and the designation of an incident commander, and lasts for the incident's duration. Control should be in the hands of one and only one incident commander. They must be pre-designated by agency polices and procedures.

For example, shift tour commanders may be the best to designate as a potential incident commander since they are on duty 24/7, weekends and holidays. Specialized incident command training should be mandatory for anyone having to perform these duties. Such training should include specifics about the capabilities of response teams and available resources.

It is also important to specifically designate someone in the department that has the authority to relieve an incident commander. This is an important step since departmental rank in an emergency may be irrelevant. Even though a deputy warden for administration (who may answer directly to the warden or Sheriff) might be the highest ranking practitioner on duty, he/she is probably not the best person to take command of an incident. In fact, they may not have incident management competencies to do the job. Therefore, incident management competency, not rank, should be used to designate an incident commander.

Once a facility emergency is declared the incident commander immediately takes command of all emergency operations. During the consolidation phase all information, communications and operational changes are now directed to or through the command post. Lateral communications (team to team), except those which are preauthorized by the incident commander, should not be allowed. All deployment of response team personnel and resources should on be performed with the direct knowledge and approval of the incident commander. This command structure prevents the "left hand from not knowing what the right hand is doing."

All administration levels must honor the rules of incident command if the system is to work and incident control is to be maintained.

In addition to unity of command issues, communication issues are also of primary concern of the control function. During the consolidation phase all radio and other communications must be redirected so that it is either funneled through or monitored by the command center. Improper use of communications devices during an emergency can result in miscommunication of orders which can cause serious operational problems, injury or even death. Communications problems have been cited as major malfunctions in far too many emergency responses, including the 9/11 emergencies.

Initial Response Training Protocols

Chaos and panic are the greatest threats in emergency situations. Avoiding them will enhance emergency response operations. The best avoidance strategies involve classroom training, operational drills, and simulations that test response competency and identify operational and communications deficiencies.

Of those needing, line officers are among the most important. They must, be proficient in the first C – incident confinement. They must be routinely trained and drilled in confinement procedures so that it becomes automatic. While training specialized response teams is also important, much of this type of training may be used if line officers execute proper emergency response (confinement) procedures.

When designing training programs for first responders it is important to remember Murphy's Law – "Anything that can go wrong, will go wrong" – (some people only remember this first part, but there is more) "and it will go wrong at the worst possible time" Thus, officers must execute emergency procedures even if they think their area is not involved. The only way to reduce or eliminate chaos and panic is through an effective emergency training protocol.

Remember, while many facilities have plans for minor inmate insurrections, few have plans for a major facility takeover. Do not be among those facilities without a comprehensive plan for a major insurrection. Developing a "4 Cs" initial response protocol is a major step in the right direction.

Joseph J. Marchese is a nationally recognized consultant in the area of emergency preparedness planning, hostage negotiations, and terrorist/gang management. Since 1978 he has been an advocate for the development of comprehensive emergency plans for correctional facilities. He has more than 38 years of experience in the criminal justice field, and retired as a Deputy Director of Criminal Justice for the NYS Division of Criminal Justice Services in December of 2006. Marchese has served as a police officer, investigator/senior investigator, certified police trainer and criminal justice consultant, and has been training and consulting on emergency planning and hostage negotiations since 1978.
---