Be safe and remain above reproach!

Below is an excerpt from the statement of Chief Judge Larry McKinney at the sentencing hearing of a former Federal Correctional Officer on October 4, 2007.  A great friend of mine, Sgt. Michael Van Patten, Special Operations Sergeant Oregon State Penitentiary sent this to me and I feel all officers should read the information herein.  Chief Judge McKinney uses the wording of Prison Guard which I don't personally like, but the MESSAGE is clear and it relates directly to EVERYONE (not just the Officers) working for the DOC.  Please take a minute to read. I have underlined some key spots that stuck out to me.
UNITED STATES DISTRICT COURT
SOUTHERN DISTRICT OF INDIANA
TERRE HAUTE DIVISION
UNITED STATES v. Correctional Officer
2:07-CR-09-01 M/L
The Honorable Larry J. McKinney, Chief Judge
EXCERPT TRANSCRIPT OF SENTENCING
THE COURT:  The offense is selling cigarettes to prisoners.  In addition, as your counsel has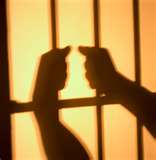 done well, you can look at that and minimize it quite a bit, but we have to call it what it is.  When prisoners have a substance that has been prohibited to them, it upsets the balance of power within the prison.  The prison guard has the power and the prison inmate does not have that power.   When the prison inmate has money, or a substance worth money, that prison inmate within the prison can acquire a great deal of power.   It is that power that leads then to an Imbalance of the power within the prison, and causes prisoners to be angry at each other to the point of doing each other damage, and it causes prison guards then to be at risk while prisoners attempt to work out there difficulties as they do, usually in a less than peaceful manner.
It does something else when prison guards allow prisoners to have substances that are prohibited to them.  It is essential, in the operation of a prison, that the prison guard's honor be unsalable, it is beyond reproach, so prisoners don't even think to mention it;  that is, to encourage inmates to do two things:  One, abide by the rules; and, two, believe that people who are entrusted with their care, are honest people.
Prisoners have a tendency to be horribly cynical, and the reason they are different from somebody else is that they have prison guards, and feel they have demonstrated they were entitled to something for nothing, and that is not true.  What is true is, on the outside, people are honest and people are straight forward, and people do not try to get something for nothing from other people.  You violated that and cause a problem with that by this behavior.
When I think about this sentence, I need to think about deterrence to the staff.  I hope not that much.  I hope that by the time a person has worked in a prison for as long as you have, particularly for a person who has married into a family of honorable prison guards, which I would not even have to think about deterrence.  That should be the last thing on my mind to even consider; that some prison guard is not going to deal cigarettes to some prisoner because, if he does, I am going to throw him in the can for a while.  That ought to be the last thing on a prison guard's mind. What ought to be on that prison guard's mind should be what I just said, I have the power and you don't, and I'm not going to give you anything that gives you power over any other prisoner at all.  I will not do that.  Not only that, I am standing here as a representative of an extremely honorable profession, a profession whose honesty is above reproach and unsalable.  That is where they ought to be and that is almost where every prison guard I see is.  It is very unfortunate, very unfortunate, that you are in this position.
I have to say this because I hear it now and again from counsel and, that is that my client may have done some criminal acts, but he is not a criminal.  Well, you know, that is not a category that concerns me.  What concerns me:  Are you any individual who for your own gain, either for popularity among prisoner or the power you think that gives you, or for a little bit of money, will be willing to ignore the consequences of their behavior and do it just because they're going to do it, not thinking about anything else but themselves?  Moreover, that is what you did.  You did not think about what you know. You did not think about what you had been taught time after time, what you understood as a prison guard on the line, in the state system and federal system.  You did not respond to that.  All you cared about either wanted to have prisoners like you, wanting a little extra cash, whatever it was.
However, the good news is it did not last for very long.  In addition, that may be just good fortune for you that it did not last longer than it did.  The problem here, under the circumstances of the offense, all of those harms that I have outlined have to be considered in a sentence. It does not matter this is tobacco….  There is a difference between tobacco and pot and cocaine, certainly.  Nevertheless, if it were pot or cocaine, we would be looking at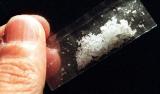 different kinds of aggravators.  I look at the history, your history and characteristics, and I shake my head.  I wonder, how in the world could you have done this?  However, you did.  In addition, you did it, like so many people that appear before me, without being concerned about the consequences to anybody else.  In fact, in this case you did it without thinking about any consequences to your job and your future.
Now, this sentence has got to reflect the seriousness of this offense, and I've just outlined what I consider to be the seriousness of the offense; the violation of your responsibility to keep the peace; the violation of your responsibilities to be sure that the power and the operation of that prison stayed with the administration and doesn't get into the prison itself; and you don't put prisoners in a position to have more money or more power than anybody else.  Heaven knows, it is hard enough controlling a group of individuals who have done the things that our prisoners here in Terre Haute have done to get into the prison.  It is hard enough to control them on your best behavior let alone introducing things that upset the power inside that prison.  It is a serious matter to reflect on the reputation of the prison guards, their actual reputation now, and reputation we would like for the prisoners to think they have.  And it is a serious matter to diminish prisoner respect for guards because you are the individuals who are the model of kind of honest, straight forward and respectful behavior that they have ignored most of their lives.  Moreover, this has to be, unfortunately, a notion of deterrence and, in the process; I think the punishment will be just.
So, as I reflect on those months between three and six months, and I balance that with what I have just outlined to be the seriousness of the crime - and again, this is not so much about whether this tobacco causes harm, the problem is in the power and in the change of power, and in the opportunities that people with more money and more power inside the prison get, and those opportunities to inflict more harm not only on fellow prisoners, but on your fellow staff members….Therefore, for those reasons it appears to me that the six-month sentence is appropriate.  And, so, pursuant to the Sentencing Reform Act of 1984, it is my judgment that you be committed to the custody of the Bureau of Prisons to be imprisoned for a term of six months.
Be safe and remain above reproach!   Be safe and remain above reproach you will never overcome a reputation tarnished by corruption and deceit.  Your honesty and loyalty to a time honored profession must be kept polished and forever gleaming.  

Email This Post

Print This Post

Tracy Barnhart Leadership / Management