Way to Go HTCIA… 25 years and still growing!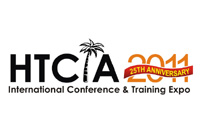 Congratulations to the High Technology Crime Investigation Assocation (HTCIA) on 25 years of excellence.  Started in 1986 by a band of committed law enforcement and private sector professionals it has grown to the largest non-profit professional organization of it kind in the world. Their membership continues to be made up of individuals concerned about in prevention, investigation and prosecution of crimes involving advanced technologies.  I might add that probation and parole officers in the last few years have joined its ranks as well.
HTCIA 2o11 International Training Conference & Expo is being held at the Renaissance Esmeralda Resort & Spa Indian Wells, California near Palm Springs.  Look for speakers/workshops on the following topics:
Cloud computing
Mac Forensics
Memory acquisition and analysis
Live Forensics
Cell phone Forensics
Windows 7 Forensics
Imaging
File structures
Social Networking
E-Mail analysis
E-Discovery
Legal issues
Lock picking
GPS analysis
Artifacts of any kind
Linux Forensic tools
Linux System Analysis
Tape Forensics
Photo Forensics
Printer Forensics
Accounting packages
SQL Analysis
Network and TCP/IP
Social Networks for Law Enforcement (Twitter, MySpace, Face Book)
Managing Incident Response/Investigations
Vehicle black Box forensics
Emerging Laws re: eDiscovery-ESI
eDiscovery – new legal issues/ Working with Attorneys
Advance Issues of Email & Web Mail
Collecting internet evidence
Investigation of social web sites (MySpace, Face Book, Twitter etc.)
Managing Investigations – criminal and civil
Network Device Forensics (Log Files from network device) Router
Court Room Testimony techniques
Financial Crimes – Tax Evasion & Money laundering
International Trends – Situations – experience
White Collar & Corporate Investigations
Legal Issues – Civil & Criminal
Legal Mock Trial
Memory – court decisions
Human Resources Department Internal Investigations
Case Studies – criminal investigations (breaches, identity theft)
Case Studies – civil
Report Writing for Forensic Examiners
Report Writing for Investigations
For more details check http://www.htciaconference.org/.  For details about HTCIA and how to become a member visit their website at HTCIA.org.