Vail WADOC Secretary
By Jim Montalto, News Editor
Published: 01/16/2008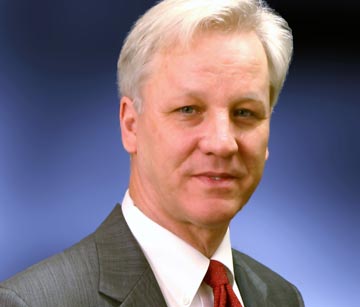 Eldon Vail, who has been the Washington Department of Corrections interim secretary since November 24, was named its secretary by Governor Chris Gregoire. The 31-year WADOC veteran retired in 2006 as prisons deputy secretary, but returned last October as deputy secretary.

"I'm confident he will focus every tool in his arsenal to meet the number one priority for corrections – public safety," Gregoire said about her confidence in Vail meeting her goals of holding offenders accountable for their crimes, changing offender behavior before leaving prison, and monitoring offender behavior once in the community.

According to Donald Pierce, executive director for the Washington Association of Sheriffs and Police Chiefs, Vail's knowledge of the WADOC and the criminal justice system, along with his good relationship with law enforcement, will make him an effective leader.

"Vail understands the department and has a reputation as a strong leader willing to make the right choices, even when making the right choices is difficult," Pierce said.

Two corrections employee unions also approved of Vail's appointment.

"We've worked affirmatively with Vail in the past, and we hope to continue to work with him to improve both our members' working conditions and the effectiveness of the department," says Teamsters spokesman John Williams said.

"It is evident Eldon Vail is the right man for the job," Washington Federation of State Employees President, Carol Dotlich, added. "He's given staff at all levels a sense of hope and opportunity. Administrators are taking the time to talk with line staff, admitting when they don't have answers, and committing to working with us toward solving the issues."

Vail said he will work to ensure that prisons are safe and hold offenders accountable for their actions while "implementing programs that help offenders acquire the skills and self-control necessary to avoid criminal behavior later in life."

He said he will also address the demands of an increasing offender population, and respond to the diverse needs of special offender populations, like elderly and mentally ill offenders.

In 1974, Vail began his corrections career as a youth counselor. He became a correctional unit supervisor in 1979, and an acting associate superintendent in 1987. He was the superintendent of Washington's only all-women facility in 1989, and a superintendent of McNeil Island Corrections Center in 1992. He became assistant director of the Division of Prisons in 1994, and deputy secretary of the Office of Correctional Operations in 1999.

His national corrections work includes leadership training, guest speaking, and authoring and reviewing publications for the National Institute of Corrections. In 1997, Vail was part of the NIC Executive Excellence Program's first graduating class. He is a graduate of The Evergreen State College.
---