Ideological connections between gangs and terrorists
By
Published: 06/02/2008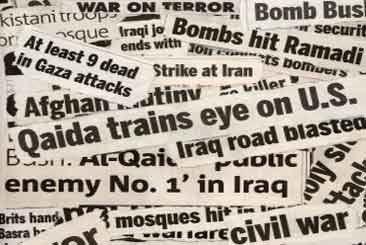 Editor's Note: This story is being shared with us by Gangs Across America, an online source providing strategies to combat gangs across the nation. From time to time, Corrections.com will publish articles from the Gangs Across America website.

The events of September 11th, 2001, have changed policing, as we knew it, forever. We must, however, continue to commit to all endeavors in the fight against the scourge of crime, and criminal groups such as gangs, while remaining steadfast to fight against terror.

These endeavors, though seemingly different, share many connections. As seen in the post 9-11 (01) arena of fighting crime and terror, these endeavors can become parallel investigations. In this fight, we must also understand the ideological connection between gangs and terrorists, their history of working together, and their providing of logistical support. We must aggressively investigate these connections and be alert to their presence.

Doctrine and Ideology

Gangs, like a wide variety of criminals, feel a sense of disconnection with mainstream American society. This disconnection manifests itself in anti-social behavior and rationalization of criminal acts against non-gang members and rival gang members. As with members of terrorist groups, these gangs see outsiders as a steady supply of victims, or as collateral damage. Islamic radical terrorists view non-believers as infidels and justify their killing as a way of getting their views across and getting through to their enemies.

Many gangs in the United States share the same ideology as terrorists, foreign and domestic. The US government is viewed as a great oppressor of the poor and a champion of the wealthy or politically connected. Even the rhetoric spewed for years about Jewish people has filtered into the minds and beliefs of the inner city gangster.

The Enemy of My Enemy is My Friend

Historically, terrorists develop from a sense of desperation as well as a belief of oppression by governments. These governments are believed to be forcing their rules and doctrine on people. This belief is ever present in the Middle East and among Domestic US groups whom feel the pressure of America's government infringing upon their way of life.

Terrorists, whether domestic or foreign, view the US Government as oppressive and controlling. These anti-American government groups, domestic and foreign, laud the activities of each other and form a virtual camaraderie that sometimes becomes a partnership.

While it is my thoughts that most street gang members in the United States would not support the events of September 11th, 2001 and the events of the Oklahoma City bombing on April 19th, 1995, I do believe their common disdain for our government, its officials and its law enforcement is very strong. I believe they are willing to accept the enemy of the government as a friend or at least a conspirator in the strive for profiting from crime.

Standard Operating Procedure

Terrorists and terrorist organizations, domestic and foreign, utilize the services of criminals to carry out operations and obtain logistical support. In fact, it is standard operating procedure for many terrorist organizations to employ the skills of street gangs and other criminals in reaching their goals.

Mexican street gangs, such as The Mexican Boys, 18th Street, and Vatos Locos, who are experts in the fraudulent document trade have had their services used by terrorists in order to change identities. Social Security Cards and US Resident Alien cards are commonly counterfeited by these gangs and sold to a variety of terrorists upon demand.

Such Mexican gangs and others, active in the Methamphetamine trade, purchase large quantities of Pseudoephedrine from Middle Eastern suppliers doing business in Canada. Many of these Middle Eastern Pseudoephedrine peddlers have been exposed as members of Hizbollah, a Lebanese terrorist organization. Additionally, much of the Pseudoephedrine supplied by Hizbollah ends up in the hands of Outlaw Biker gangs who run processing labs for Methamphetamine. These biker gangs purchase their psuedoephedrine from the Mexican street gangs, the Mexican Mafia, or the members of Hizbollah direct.

Street Gangs and Terrorists

Street gang members have frequently supported terrorists and terrorist acts against the United States but none was so evident as when members of the Chicago street gang called the Black P Stones converted to Islam, calling themselves El Rukns, and planned on blowing up American commercial airliners for the Libyan government.

In 1986, the leader of El Rukns, Jeff Fort was incarcerated and masterminded a terrorist act against the United States. He and members of his gang planned to purchase anti-aircraft missiles and fire the missiles at passing airliners flying over Chicago in exchange for over 2 million dollars from Moammar Khadafy of Libya. Of course, thanks to local, state and federal law enforcement in Chicagoland, Fort and several members of El Rukns were arrested during the attempted purchase of the missiles. Several members of El Rukns fled to the Middle East and are believed to be living in Libya.

Gangs do the Dirty Work

Bloods, and the Black Guerilla Family (BGF), a revolutionary anti-US government prison gang, have shared more than a jail cell together. Bloods street gang members have been recruited by the BGF to sell drugs, commit high-end burglaries and allegedly to commit contract murders. Crips street gangs on the east coast operated as a support cell for suspected PLO members in the United States by stealing mail and other property (credit cards, treasury checks, clothing), and fencing the stolen property at the PLO members convenience store. Most of the proceeds were sold for cash that was body carried overseas to the Middle East.

In New York and Washington DC, a local street gang exists calling themselves the PLO and brag that they are the sons of actual PLO members. They are, however, heavily involved in the smuggling of untaxed cigarettes and other fraudulent activities (credit cards, counterfeit currency) which has been a lucrative funding source for terrorist groups in the US.

Sargeant Savelli continues his discussion on the terrorist and gang connection next week.
---