Jamming on the inside
By Lynne Murray, Corrections.com News Intern
Published: 12/08/2008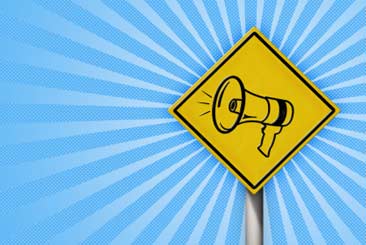 Cell phones may be prohibited in corrections facilities, but that doesn't seem to be stopping inmates from using them. The use of cell phones among inmates has yielded some bizarre stories over the last few years. For example, one Maryland legislator was surprised to get a call from an inmate who used a cell phone to complain about the prison he was in. A Texas warden also received an unusual call from an inmate's mother who complained about her son's cell phone service.

Usually, the phones are smuggled in during visits. Recently Richard Lee Tabler, a death row convict in Texas, caused a major lockdown in the Texas prison system due to his exploits with an illegal cell phone. Tabler made more than 2,800 calls including several to a state senator. The Texas Department of Criminal Justice ended up doing a contraband search in its prisons, which led it to discover more inmates with illegal cell phones.

In an attempt to avoid these incidents, South Carolina is taking steps towards preventing inmates from even getting a call through the prison walls, by jamming cell phone signals.

"Every day across our nation, inmates are coordinating and continuing their criminal enterprises from behind prison walls using wireless technology," South Carolina Corrections Director Jon Ozmint said in a recent statement. "They are running gangs, making threats, extorting money, engaging in credit card and tax fraud, and making drug deals."

According to SCDOC Public Information Officer Josh Gelinas, his department wanted to demonstrate a cell phone blocking technology that wiped out signals inside the facility.

The SCDOC chose Cell Antenna Corp., a Florida company that provides cell phone signal blocking devices to help it with the SCDOC's demonstration. The Federal Communications Commission, however, believed that Cell Antenna's technology would interfere with the cell phone service of the community surrounding the prison so initially it prohibited the demonstration.

In response, Cell Antenna president and CEO, Howard Melamed, said "We only jam the amount of signals needed (within the prison) to jam the illegal cell phones."

According to Melamed his company's device is meant to jam cell phone signals in secure rooms, so the contained jamming system would have no effect on any surrounding community, and no service leakage outside of the prison area would occur.

"This is state-of-the-art technology we are working with. The jamming will be fully controlled, and we told the FCC that," he added.

After discussions with Cell Antenna and the SCDOC, the FCC agreed to let the demonstration proceed.

"We understand public safety's concerns and are willing to work with [the SCDOC] going forward." FCC spokesman Robert said.

According to Gelinas the demonstration was a success.

"We allowed our guests to bring cell phones into a visitation room and turn them on to see that they worked," he said. "The jamming technology was turned on and signals immediately were lost. By simply walking outside the visitation room, however, signals were restored."


---