Rethinking the Mission, Spotlighting the Stakeholders:
By Daniel Patrick Downen M.S. AJ/S
Published: 03/02/2009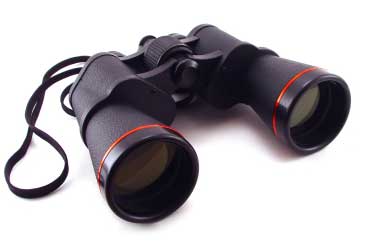 Daniel P Downen MS. AJ/S received an M.S. in the Administration of Justice and Security from the University of Phoenix and a B.S. in the Administration of Justice from Southern IL. University at Carbondale. He has served in the following capacities, Juvenile & Adult Probation Officer, Intensive Supervision Program Manager, and Agency Supervisor. He is currently at the the Illinois Dept. of Corrections as a Corrections Officer and currently a Crisis Intervention Officer.

So often in the hurried world of corrections and going through our work routines in facilities and community correction casework, we lose sight of our purpose. We as corrections practitioners and leaders get caught up in the job of completing our duties and daily operations; we lose our way, our mission and our higher purpose. The idea of public trust, sound and competent government and public service is at best, placed on the back burner and at worst, forgotten.

We as an industry must focus our collective attention and energy on Public Service. This should be our central theme and our driving force. Whether it is government funded or private corrections, the mission statement is consistent. Providing public safety, effective and efficient correctional services and competent result oriented professional operations based on proven methodologies and management practices is paramount. We must bear in mind just who is the primary stakeholders in this equation. That is the tax paying public. We are employed by them, are responsible to them and must be held accountable by them.>br>
Because we hold such a position of public trust, whether it be by appointment to administration or a direct hire off the street to a Correctional Officer's position, we should always consider in everything we do , public service, trust and confidence. I was reading an article the other day of a past director of DOC in a mid western state who was sentenced to a term of imprisonment in the federal system for abuse of power, accepting kickbacks and bribes. It is exactly this type of conduct that disgraces our profession, our professionals and makes it very difficult to gain public confidence. This is especially vital when securing funding for operations in offender supervision and therapeutic programming. It is this malfeasance that sets our profession back decades in achieving the level of professionalism deserved.

Operations of this extremely important component of public safety must be transparent and closely scrutinized by stakeholders. To achieve the professional status that is long over due we must be willing to be 100% open to close examination and public review. We should welcome such in-depth investigation in exactly how we conduct our mission of protecting the public and administering correctional operations. Only when we are willingly open to this, we will achieve true and bona-fide accountability and increased levels of public confidence. Oversight is mission critical to accountability.


---