GPS Tracking of Criminal Offenders
By Leonard A. Sipes, Jr.
Published: 12/12/2009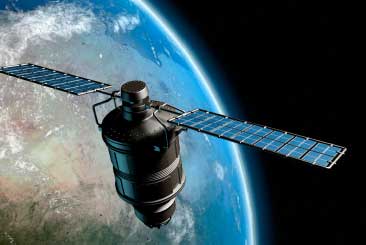 In Washington, D.C. offenders on community supervision—probation, parole, or supervised release—face a new impediment to criminal activity and non-compliance: GPS tracking, which monitors the individual's whereabouts 24 hours per day.

The Court Services and Offender Supervision Agency (CSOSA), the federal agency that supervises these offenders in the nation's capital, has been using GPS since April 2003. About 800 offenders are currently in the program. While there are no national statistics available on the extent of GPS use nationwide, CSOSA may have one of the largest GPS programs in the country.

"GPS is a wonderful tool to help protect society," states Carlton Butler, supervisor of the unit that oversees CSOSA's GPS program. "We share our GPS technology with law enforcement agencies in D.C and throughout the area. They have the ability to look at any of our offenders and see if they can place them at a crime scene, which they do numerous times throughout the week."

CSOSA supervises about 15,000 offenders, about half of whom are in treatment or on a specialized caseload. The agency emphasizes evidence-based practices in case management; GPS is just one of the strategies it employs to promote compliance. It is typically employed as a sanction for non-compliance among high-risk offenders and offenders with specific geographic limitations (such as stay-away orders). It is also used to monitor high-risk offenders who refuse to maintain or actively seek employment. GPS is among the most severe sanctions that CSOSA can impose.

As of September 2008, offenders on GPS were distributed as follows:

38 percent of the offenders were on general supervision;
19 percent were on mental health supervision;
13 percent were on specialized supervision for high-risk substance abusers;
11 percent were on sex offender supervision;
10 percent were on interstate supervision; and
9 percent were on domestic violence supervision.


"In addition to sex offenders, we place high risk and domestic violence offenders on GPS," says Thomas H. Williams, Associate Director for Community Supervision Services at CSOSA. "In the past, a domestic violence offender could stalk a victim without our knowing it. Now we know and can notify both the victim and our law enforcement partners and take swift and certain action in conjunction with the courts or parole commission."

GPS can greatly increase Community Supervision Officers' (CSOs') ability to protect the public. The following case illustrates how quickly GPS data can make a difference. Last year, the local news in Washington, D.C. reported a string of assaults on teenage girls in a particular neighborhood. Police provided a sketch of the suspect to the media in order to solicit the public's assistance with the investigation; truthfully, the police had little else to go on.

An alert CSO saw the sketch on the news broadcast and recognized the subject as a high-risk parolee on GPS. She immediately checked the individual's whereabouts at the times of the assaults and placed him at the crime scenes. The next day, she visited his home to verify that his car matched the description of the vehicle used in the crimes. She then arranged for the man to come into her office, where he was arrested by Metropolitan Police Department officers.

An Enormous Responsibility

Implementing GPS tracking places an enormous responsibility on any agency. While CSOSA has stringent contact standards, requiring eight contacts per month for offenders at the highest risk levels, GPS provides a great deal of additional information on each offender in the program. Learning to interpret and respond to that information is a challenge for even the most experienced CSOs.

Generally, the CSO will review two daily reports provided by the vendor: (1) a daily summary on each offender, covering the last 36 hours and indicating whether the GPS unit transmitted appropriately and whether the offender remained in compliance with location parameters the CSO had previously defined, and (2) an incident report, which details whether offenders on GPS were in the vicinity of crime locations reported by the Metropolitan Police Department. The CSO can also review the actual tracking report, which shows the offender's movements through the city. For some types of offenders, including sex offenders, daily review of the tracking report is a must.

Paul Brennan, a Supervisory Community Supervision Officer for one of CSOSA's sex offender teams, demonstrates his ability to interpret the tracking report. He pulls up the report, which follows the movements of a particular sex offender on the previous day. With a few keystrokes, Brennan lays a detailed map of the city over the tracking report. For an even higher level of detail, he superimposes satellite images from Google Earth over the offender's movements. Suddenly, a daycare center with a playground appears in the offender's path. Brennan now has a good idea why that sex offender has been loitering in the area. He and his time also have targeted intelligence to share with the police and to inform their own surveillance and case management activities.

"We use polygraph tests, GPS, drug testing, surveillance and other forms of human and technological intelligence with our sex offenders, but we are only as good as our ability to interpret and react to the data we get," Brennan says. "We are not perfect, and offenders will test the capabilities of the system, but we have some of the best tools in the country to provide accountability while getting offenders into programs they need."

Offenders try to "get around" GPS in a variety of ways—some as simple as failing to charge the unit, wrapping the unit in aluminum foil, or attempting to cut it off. One of the ways that GPS is tamper-resistant is "double" monitoring, in which the offender is tracked not just by satellite but by cell phone towers as well. GPS transmission may be hampered in large buildings or homes, but supplemental devices can be placed in those buildings to continue transmission.

For an overview of GPS implementation challenges, including CSOSA's program, see Global Positioning System (GPS) Technology for Community Supervision: Lessons Learned (http://www.noblis.org/ BusinessAreas/CriminalJustice/GPS_(low_res_4.1Mb).pdf).

National Trends

GPS and satellite tracking seem poised to play a significant role in the system's ability to protect society and place and keep offenders in programs. Many think use of this technology will grow significantly in coming years.

The Bureau of Justice Statistics (BJS) of the US Department of Justice states in Prison and Jail Inmates at Midyear 2000 that 16 percent of offenders in the community were under electronic monitoring. BJS's Prison Inmates at Midyear 2007 and Jail Inmates at Midyear 2007 suggest close to 10,000 people are on electronic monitoring. (In both cases, these data include older radio-frequency devices as well as GPS.)

Peggy Conway is an independent consultant on the use of GPS tracking and editor of The Journal of Offender Monitoring. She states, "To date the number offenders being tracked in the US has grown by more than 60 percent each year and in many cases doubled. With approximately 40,000 offenders under passive or active GPS tracking, growth is expected to continue at 35 – 50 percent per year for at least the next several years."

GPS or satellite tracking introduces a new element in the supervision of criminal offenders. If 84 percent of the offenders in this country are supervised three times a month or less (Characteristics of State Parole Supervising Agencies, 2006, BJS, http://www.ojp.usdoj.gov/ bjs/abstract/cspsa06.htm) then the ability to track an offender every minute of every day provides new opportunities and challenges for the criminal justice system.

Criminological research has consistently emphasized the importance of immediate response to violations for those under supervision. Traditionally, however, parole and probation agencies, parole commissions and the courts have been slow to take action, sometimes waiting months for a hearing before actions are taken in response to reported violations. The nationwide adoption of intermediate sanctions (i.e., increased reporting or drug testing, community service, or brief periods of incarceration) to respond to such violations greatly helps, but agencies need to be in frequent contact for these sanctions to be imposed most effectively.

GPS increases officers' awareness of potential violations. The offender's non-compliance with GPS—attempting to tamper with the device or the signal—also constitutes a serious violation in itself.

While few evaluations of GPS programs have been completed to date, it is safe to assume that, like any endeavor to supervise and assist criminal offenders, it will not work all the time. In a meta-analytic review, the Washington State Institute for Public Policy (http://www.wsipp.wa.gov/ rptfiles/06-10-1201.pdf) indicates that the best of adult community supervision strategies will reduce recidivism on average by approximately 20 percent.

One of the few evaluations that include both GPS and radio frequency monitoring was completed in 2006 by Florida State University's College of Criminology and Criminal Justice. The study (Under Surveillance: An Empirical Test of the Effectiveness and Consequences of Electronic Monitoring) concludes that electronic monitoring has produced promising results:

"Overall, Florida's program is found to provide an effective public safety alternative to prison for serious offenders, including those convicted of murder/manslaughter, sex offenses, robbery, and other violent offenses…[O]ur findings indicate that electronic monitoring actually reduces the likelihood of revocation for a technical violation for offenders on home confinement. More importantly, electronic monitoring also reduces the likelihood of revocation for a new offense [emphasis added] and the likelihood of absconding which demonstrates a positive effect on public safety."

The authors conclude: "…[I]t appears likely that the use of electronic monitoring devices will increase dramatically in the very near future."

Another publication, Report on New Jersey's GPS Monitoring of Sex Offenders, 2007, www.state.nj.us/parole/docs/reports/gps.pdf, claims that only one of 225 sex offenders has been implicated in a new sex crime, although 19 other offenders were charged with non-sex crimes or technical violations while on GPS supervision.

Not every evaluation is as positive. An early evaluation of outcomes of the San Diego High Risk Sex Offender GPS Pilot Program was not supportive of reduced recidivism in every category. Absconding, however, showed a significant decease. (See http://ucicorrections.seweb.uci.edu/files/ HRSO_GPS_Pilot_Program.pdf.)

Improved Public Safety

GPS is a useful tool in community supervision, but even this level of tracking does not ensure compliance. "It's not foolproof," Paul Brennan says. "Nothing's foolproof. If people want ironclad guarantees that the offender will not commit additional crimes in the community, their only alternative is prison."

Despite its limitations, however, GPS helps CSOSA achieve its goal of protecting the public through effective community supervision. "We can provide the citizens of the metropolitan area with improved public safety," says Thomas Williams. Because of its contribution to the bottom line, GPS will continue to be part of CSOSA's supervision strategy.

Other articles by Leonard Sipes
---