Overhaul Probation/Parole Supervision
By Kevin H. Kempf
Published: 02/07/2011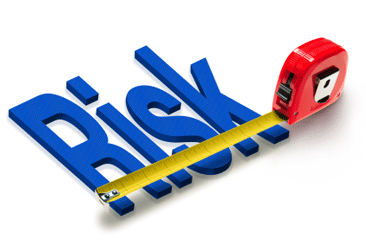 There are over 7.3 million people under Probation or Parole (P&P) supervision in the United States. That's 1 out of 31 adults! Over the past 10 years, this type of supervision coupled with our exploding inmate population, grew faster than most agencies could handle. The result? In most cases, state and county P&P agencies haven't had the time to utilize research or best practices as it relates to ensuring tax payers are getting what they expect. Everyone, including tax payers, P&P agencies, and elected officials want the same thing; Public Safety. However, when nothing is being done to handle these bulging numbers, caseloads just continue to grow and tax payers continue to pay the bill. What can be done? First, there are some great examples of forward thinking leaders who are addressing this issue. The common theme amongst these leaders are as follows;

They use some type of actuarial risk assessment on all offenders. This assessment tells the probability of the offender to recidivate. This tool looks at things like criminal history, attitudes/orientations, and education levels. It should also create a path for what treatment the offender should be steered toward. There are some proven tools like the LSI-R that accomplish this strategy.
The Leader is committed to motivational interviewing. This is a trained style on how to communicate with criminal thinking type people. It's not hug-a-thug. It's a way to break through to offenders and get them to want to make right decisions. This type of training and expectation is being taught in pre-service training academies and audited into the officers' careers.
The last common theme amongst progressive leaders is probably the most important; Caseload and Resource Management. These Leaders understand the principle of putting their resources toward high and moderate risk offenders and doing less with low risk offenders. Only makes sense, right? Even though this concept is supported by research and evidence based practices, some agencies can't or won't change.


In the case where agencies can't change, they are hampered by past policies or beliefs that have been around for 50 years. For those agencies that won't change, they feel a sense of fear to not see EVERY offender, regardless of risk, EVERY month. In most cases, low risk offenders make up between 10% and 20% of the agency offender population. Research has proven that we can actually do more harm to the low risk offender then doing good. Why? Well, if you take that low risk offender and thrust them into areas where high risk offenders are going to be, you run the risk of infecting that low risk offender. Research tells us that low risk offenders will most likely be compliant with all areas of supervision regardless of what the agency does. So why would we waste time and resources with this population? Today that low risk offender might have friends who golf, have steady jobs, and don't think like criminals. Tomorrow, that low risk offender is sitting in the lobby with hardened thugs, going to classes each week (with high risk offenders) that there PO makes them attend, and missing work at times to meet office visit requirements placed on him/her by the supervision agency. Progressive thinking agencies understand and respond to what research says about this population. They use technology and tools to manage this offender and put their resources (Probation Officers) toward high and moderate risk offenders. Web based tools are changing the way agencies handle low risk offenders, they require the offender to check in on-line and the agencies to "bank" or set up "administrative" caseloads. In most cases it needs one staff person to monitor hundreds and even thousands of offenders.

Slowly but surely Probation and Parole Agencies are starting to see the light. Agencies that have already moved in this direction are reaping the benefits of having additional resources to monitor high and moderate risk offenders. These agencies don't have to ask for additional Probation Officers, because they already have them! To summarize, I would encourage all agencies charged with supervising offenders to shift their resources to the population that creates are greatest risk to public safety. I encourage you to use tools, in some cases offender pay tools, to help you accomplish this practice that's supported by research.

Editor's note: Kevin has been in the field of Corrections for over 15 years. In that time, He has served in the capacity of Correctional Officer, Probation officer, Supervisor, District Manager, Warden, and Chief of Community Corrections. Kevin also serves as consultant/developer of POcheck LLC. Kevin is largely considered an expert in Best Practices as they relate to the Community Correction Field, he can be reached at kevin.pocheck@gmail.com

Other articles by Kempf


---