Should Correctional Facilities Use Rainwater to Reduce Water Consumption?
By Klaus Reichardt
Published: 06/19/2017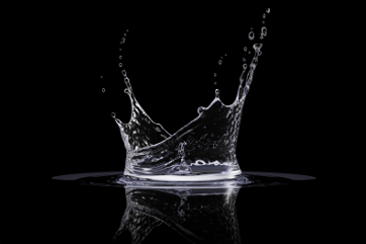 It might sound a bit unusual – possibly trendy – but collecting rainwater is helping many types of facilities, from cattle ranches to correctional facilities, reduce the amount of water they must purchase from local water utilities.

For instance, a Texas rancher collected the water running down the roofs of his two 100-feet by 100-feet barns. Instead of it just running off into the sewer, the rancher rerouted the water into six – yes six – 5,000-gallon drums.

The rancher found that just 2 inches of rain on the barns can yield as much as 12,000 gallons of water, enough water for 25 cows annually. To make sure the water is fresh and healthy, it is flushed through a filtering system before being distributed to cattle troughs in nearby pastures.

A similar system was installed at the Western Virginia Regional Jail. The jail has a much larger roof than the barns just mentioned, 261,000 square feet. Water collected on the roof is siphoned into four 30,000-gallon underground cisterns where the water is filtered and used in the prison laundry. The system has saved about 4.3 million gallons of water per year. This is 4.3 million gallons of water that the jail did not need to purchase from the local water utility. Along with other water-saving steps the jail undertook, they are expected to enjoy a payback on their investment within just 2.5 years.

Water Harvesting

This collecting of rainwater is referred to as water harvesting. According to the Food and Agricultural Organization of the United Nations, water harvesting can be defined as "the collection of runoff for productive purposes. Instead of water being left to cause erosion, it is harvested and utilized."

While rainwater is mostly distilled water as it falls from the sky, once it lands on surfaces such as roofs, even those designed to collect rainwater, it does become contaminated. The water is exposed to dust, insects, leaves, and different type of debris. It can also become contaminated while in storage.

This is why the water must be treated before it can be used, and how thoroughly it is treated can determine how far it can be utilized. For instance, the Western Virginia Regional Jail just uses the rainwater in the laundry. However, with further treatment efforts, it could also be used as drinking water.

Things to Consider

Water harvesting can help reduce water consumption considerably in most types of facilities, that we know. And because it can help reduce the amount of water that must be purchased, it can provide a significant cost saving as well.

But before running out, hiring an engineer to develop such a system, and installing it on your correctional facility roof, there are a few things to consider that all focus in one way or another on the return on investment.

The Virginia jail discussed earlier did well. They are expecting a very quick return on their investment. But for other facilities, it may not be so quick. The speed of the payback is often based on such things as how much it costs to install the system; the annual rainfall in your community; and how much rainwater can be stored and collected.

Unfortunately, in some of the driest areas of the country where water harvesting could prove most valuable, there simply is not enough rainfall to warrant the expenditure.

Another issue is how and where the water will be used. Again, our Virginia jail used the rainwater for laundry purposes. In commercial and even residential settings, it is often used for irrigation of vegetation. Usually, only moderate filtering and treating is necessary for such situations. If the water is to be used for drinking, then a much more elaborate – and costly – water harvesting system may be necessary.

Finally, let's say you are located in an area that only receives rainfall about two or three months a year. Assuming that rainfall is significant, then the issue is having ways to store that water during the long dry period. Typically this means installing larger and more elaborate water storage areas, all part of what is referred to as a rainwater catchment system.

The Payback and the Costs

The picture we are painting here is that as helpful as water harvesting can be, the return on investment can vary. It may be short or many years. You won't know until a professional evaluation has been made.

If an evaluation is made, administrators should also request other water saving options. For instance, it may prove less expensive but still produce a significant water savings to take a more traditional route: showers and sinks that use less water; installing no-water or waterless urinals; or carefully controlled water efficient toilets.*

In the coming years, it is likely more correctional facilities around the country will be looking at reducing water consumption as a way to cut costs and meet new water use restrictions. Keep water harvesting on the table, in the right place, at the right cost, and it can pay dividends.

A frequent speaker and author on water conservation issues, Klaus Reichardt is founder and managing partner of Waterless Co. LLC, Vista, Calif. Reichardt founded the company in 1991 with the goal to establish a new market segment in the plumbing fixture industry with water conservation in mind. The company's key product, the Waterless No-Flush urinal, works completely without water. He can be reached at klaus@waterless.com

*Many correctional facilities can turn on and off toilets to avoid tampering.
---