Foundations - We are who they say we are
By Joseph Bouchard
Published: 04/30/2007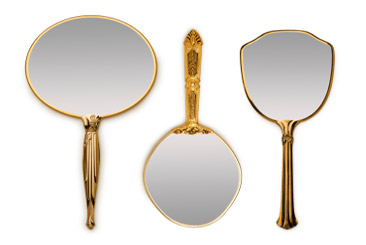 Editor's note – In "Foundations," columnist Joe Bouchard discusses how perception truly is the reality, which, regardless of how fair or unfair, can be an ongoing battle for corrections.
Foundations – We are who they say we are
by Joe Bouchard



They say that perception is reality. It does not matter how well you know your own abilities, values and history. It is natural that others will view you through their own perceptions and experiences.

For example, if you are viewed as aggressive, people may interact with you as an aggressive type, regardless of whether or not you are actually assertive. In the eyes of others, we are what they say we are.

Recently, a colleague told me what he thought of my writing style. His opinion was that I "could not escape the cerebral mode of writing." Very objectively, I stated that I have many articles in print that are driven by non-cerebral themes and written in an informal style.

He back-peddled a bit and softened his position by saying he thought that perhaps I am simply more comfortable writing in concepts rather than in a colloquial fashion. However, the fact remains that he views me by what he knows about me, not through what I know about myself.

This is true beyond the plane of the individual, and can be applied to a collection of individuals. We are, as an agency, what the community thinks we are.

In general, the public does not consider the work of corrections staff on a daily basis. When things run smoothly, they are unconcerned. After all, the public funds corrections systems for the safety of society, and wishes to forget about it. It generally does not think about corrections, that is, until there is a problem.

But does the general public know about all of our good work? Each day, our occupation successfully keeps the public safe by housing convicted felons while maintaining a safe atmosphere for staff, visitors and neighbors. We monitor and treat probationers and prevent violence, illegal activities, and escapes. (1)

But, all of our progress can be wiped out by one negative news story. Consider, for example, the 100-day rule. Let's assume that a row of 99 days have elapsed in which corrections has perfectly smooth- running operations. Consider what happens on day 100 when an escape, assault or scandal comes to light. That is the day that will be remembered. The preceding 99 days are of no consequence to our patrons.

There is a huge public outcry when a drug or sex scandal in our institutions comes to light. Escapes, violence and abuse raise their(2)

In fact, an unfortunate event in one prison will affect others. The public generally regards all prisons as one. Any institutional scandal that makes national news seems to throw a large stone in the placid pond of the public's attention. All other facilities can be completely innocent of charges and have nothing to do with the horror depicted in the news. Yet, they will be blamed as well. To many, a prison is a prison.

That places a tension on us as professionals. We suffer many ill effects. With the public scowling, we begin to feel a vocational worthlessness. Getting dirty looks from someone unfamiliar is not something that normally stings, but when it is in connection to our livelihood, we become concerned. We are made to feel that our occupation is a thoroughly bad entity.

Remaining true to our work ideals during times of social stigma tests the strength of our professionalism. Our collective vocational depression often leads to mistakes. When we start to believe negative thoughts, we compromise the safety of all in the institution through inattention to detail and apathy.

It behooves us to subtly promote our own image. It is not up to the public to discover us and our good works. It may not seem fair to be our own cheerleaders in addition to our everyday duties. But that is the reality of the situation.

It is our responsibility, then to demonstrate our helpful side to the general public. We can:
Promote positive events in smaller, local newspapers;
Enter your facility in a local blood drive;
Make a show of force in a local charity event;
Publicize special departmental award ceremonies that have winners from your facility;
Fund a canned goods collection drive;
Sponsor children's sports teams; or
Adopt a highway or clear litter from a park.
Bad press will always be the natural course. As we know, negative portrayals can be painful and put a strain on the workings of an institution, and the effects are potentially devastating.

Merits of an institution are not as readily accessible to the public. And it is not the job of the general public to research our giving and commendable deeds. Therefore, it is up to us to enhance our positive image.

Joe Bouchard is a librarian at Baraga Maximum Correctional Facility within the Michigan Department of Corrections. He is also a member of the Board of Experts for "The Corrections Professional" and an instructor of Corrections and Psychology for Gogebic Community College. He can be reached at (906) 353-7070 ext 1321. These are the opinions of Joe Bouchard, and not of the MIDOC or Corrections.com.

Footnotes:
(1) Bouchard, Joseph. "How to reverse negative images in corrections." The Corrections Professional 10.17 (2005): 3.
(2) Ibid.


---