Mind & Heart: Are you really listening?
By Caterina Spinaris Tudor, Ph.D.
Published: 05/29/2007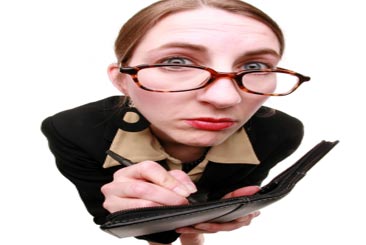 Editor's note: Last year, we received tremendous feedback on our articles about Emotional Intelligence (EI) skills. The author of one of those pieces, Caterina Spinaris Tudor, has offered to go more in depth about this topic in her new column Mind & Heart.

The people-management nature of correctional work necessitates and rewards taking charge of situations. Being in control, however, often gets mistaken for talking "at" people and having the last word. In reality though, being in charge often requires kicking back and listening to others.

In this article I describe a vital element of LUVEM, an EI interpersonal skills tool I developed, which stands for Listen, Understand, Validate, Explain, and Maintain. So here are some thoughts on the first part of LUVEM, the art of listening.

What listening accomplishes:

Invites the speaker to talk and to open up;


Provides listener with information/data/intelligence about a subject ;


Provides listener with information about the speaker's sincerity, intentions, motives, thoughts, plans;


Communicates respect, caring, acceptance;


Builds bridges of trust and understanding ;


Enhances relationships and opens doors;


Builds good will with the speaker;


Helps speaker calm down and think more logically/realistically ;


Promotes problem-solving, de-escalation, negotiation and conflict resolution;


Enriches the listener's perspective by promoting thinking outside the box of one's preconceptions;


Makes the listener seem wise, a "deep thinker."
Barriers to effective listening
Listener focusing on one comment of the speaker and preparing own comeback while speaker is sharing additional information;


Listener reacting emotionally to one aspect of what the speaker says and fixating on it, thus shutting out the rest of the material presented by the speaker;


Listener being preoccupied with own problems;


Listener being fatigued;


Listener being impatient;


Listener thinking s/he knows all there is to know about a subject, that s/he has all the answers;


Listener looking down on the speaker and undervaluing the information the speaker provides;


Listener having negative preconceptions—prejudices—against the speaker, leading to listener discounting or "tuning out" what speaker is saying.
How to Listen
Not interrupting;


Eye contact;


Head nodding;


Tone of voice—friendly, gentle, caring, respectful;


Facial expression— friendly, gentle, caring, respectful;


Body posture—open, non-threatening;


Short verbal encouragements— Ahmm…, I see, Wow! My!


Repeating back (mirroring) what speaker said, the content and/or the emotion that goes with it—You're really disappointed because you won't be able to attend your son's game. Or, You are thrilled were picked for that assignment;


Echoing (repeating) a key word or phrase—Drugs? Or, You're leaving?


Asking open-ended questions—"What," "How," "When." How do you think that happened? Or, What does that tell you about the situation? Try to avoid "Why" questions, as they tend to put people on the defensive;


Pausing to allow speaker to think about what s/he is talking about or to experience the emotional impact of what s/he just said;


Validating by putting listener self in speaker's position. I can see why you feel…. No wonder that you…. It sounds really rough!


Asking for clarification if not understanding something speaker said;


Summarizing periodically at natural breaks what speaker has said so far.
What's needed
Self-control to put own thoughts aside temporarily and to regulate own emotional reactions;


Self-discipline to objectively reflect back what speaker said instead of arguing against it;


Patience;


Willingness to create a space for speaker to unload;


Curiosity about speaker's thought process or interests;


Realization that speaker has a valid reason (at least to them) for feeling the way they do about a subject;


Desire to genuinely try to understand speaker's position;


Humility (I don't have all the answers) ;


Conviction that it'd be to listener's benefit to listen carefully;


Respect and positive regard for speaker;


Compassion;


Love
Remember, the purpose of listening is not to win an argument or to change someone's mind. Rather, it is to increase your understanding of others, to foster bonds with them, and to assist them in their thinking through issues.
So next time a co-worker talks to you, no matter their rank, put to practice some of these techniques. Let them know you're truly listening, and watch the outcome. It will be surprisingly rewarding.

Caterina Spinaris Tudor is a licensed professional counselor in Colorado with 23 years of clinical experience. She also is Executive Director of Desert Waters Correctional Outreach (DWCO), a Colorado not-for-profit corporation established in 2003, which is dedicated to increasing the occupational, personal, and family well-being of corrections and detention staff.

Tudor oversees The Corrections Ventline, a national 24/7 phone and e-mail crisis intervention, support and referral hotline for corrections staff and their family members; counsels staff and their significant others, edits DWCO's monthly educational newsletter, the Correctional Oasis, and offers training to corrections personnel nationwide. She holds a B.Sc. in psychology from University College London, England and a Ph.D. in psychology from the University of Calgary, Canada. She can be reached at (719) 784-4727 or at caterina@desertwates.com


---