RIDOC promotes three
By Jim Montalto, News Editor
Published: 06/06/2007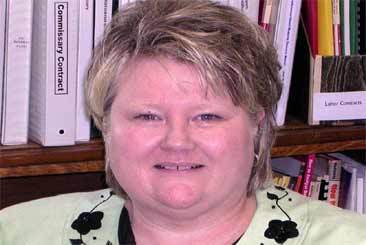 Joanne M. Hill was recently promoted to Associate Director – Financial Resources. Hill will provide day-to-day management oversight of a division which includes budgeting, purchasing, warehousing operations, and custodial account functions. She also will develop financial material for collective bargaining negotiations and other cost analyses on departmental functions, oversee fiscal policy development, and examine compliance with applicable state policies and statutes.

Hill came to the RIDOC in 1992 and served as Acting Administrator of the Asset Protection Program for three years. She holds a master's in public administration from the University of Pittsburgh's Graduate School of Public and International Affairs. She also holds a B.A. in political science from Providence College.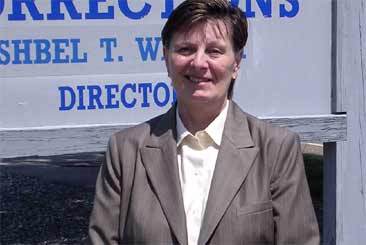 Michele Auger has been promoted to Deputy Warden of the RIDOC's medium security facilities: John J. Moran (Medium I), the Department's largest sentenced institution, and the Donald Price Facility (Medium II). Auger began with the RIDOC in 1989 as a CO at the Intake Service Center. She then joined the RIDOC Training Academy as a CO training instructor, a position she held for five years. In 1998, Auger became a Lieutenant in the Women's Division, and also served as Acting Work Release Program Supervisor from 1999-2000. She became Acting Deputy Warden in the Women's Division in September 2006.

Auger served for 30 years in the U.S. Army/Rhode Island Army National Guard, achieving the rank of Chief Warrant Officer Four. She is a Vietnam Veteran and was staff counter intelligence officer in Guantanamo Bay, Cuba. She is the recipient of a Meritorious Service medal, a Joint Service Commendation medal, and an Army Commendation medal. Auger holds a Bachelor of Science in Administration of Justice from Roger Williams University and an associates degree in Technical Studies (in Corrections) from CCRI.


Twenty-five year RIDOC veteran, Robert Vitale, has been promoted to Deputy Warden at Maximum Security. He will help manage staff and an inmate population of those serving long sentences and those with shorter sentences who have been transferred for serious discipline or behavior problems.

Vitale became a CO in 1982, and received a temporary appointment as Lieutenant at the Intake Service Centerin 1995. He was promoted to Captain in 2001 and has been at the John J. Moran Medium Security Facility ever since. He holds a B.S. in Business Administration from Bryant University and two associates degrees, applied science corrections and accounting, from CCRI.
---