A Capital strategy
By Leonard A. Sipes, Jr.
Published: 08/20/2007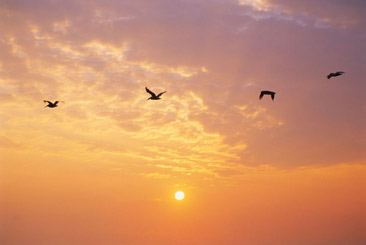 Editor's note: Columnist Len Sipes departs from his column about media tactics for corrections communications professionals to explain how his organization, the Court Services and Offender Supervision Agency, manages some of Washington, DC's most difficult offenders, violent, drug abusers. He provides current reports from national agencies that delve into drug abuse programs, the offenders themselves, and the effectiveness of drug courts. In part one, Sipes discusses CSOSA's program workers and the offenders they treat. Next week, he reviews more of CSOSA's programs along with the agency's Reentry and Sanctions Center.

Since the increase in crime during the mid-1960s, the primary challenge within the criminal justice system has been the substance-abusing offender. Society in general, and the justice system in particular, has revised their thoughts on crime and what we should do about criminals. However, the concern regarding the drug addicted offender remains constant.

We have learned a lot in the last four decades. For instance, we have experienced epidemics of heroin, cocaine, crack cocaine, marijuana, methamphetamine, and endless other illicit substances along the way. Proposed remedies have ranged from therapeutic communities (sometimes involving entire prison wings devoted to drug treatment) to "tough-love" environments, to today's focus on assessment (placing the offender in the most effective modality) and cognitive-behavioral therapy. State and federal governments have tried mandatory incarceration and alternative community-based approaches.

Although the U.S. crime rate has been at record lows for the last ten years, the Bureau of Justice Statistics reports that populations within the prison and community corrections systems have increased. Most of the increase is driven by substance-abusing offenders and changes in sentencing.

In the 1994 report, Controlling Cocaine: Supply vs. Demand Programs, the Rand Corporation projected that for every dollar spent on drug treatment society reaps seven dollars in benefit. There are many studies (see the, Washington State Institute for Public Policy summation for example) that supply the good news that drug and alcohol treatment works to reduce criminal activity, as well as a range of other positive results.

But the bottom line of 40 years of effort is that 80 percent of offenders coming into this country's correctional institutions have histories of substance abuse. In its Drug Treatment Under Correctional Supervision report , the Bureau of Justice Statistics reports that the vast majority do not receive treatment in prison. These same individuals will enter community supervision, where the lack of treatment will influence whether or not, and how quickly, they relapse into using drugs and committing crimes.

The Court Services and Offender Supervision Agency (CSOSA) in Washington, DC, attempts to deal not just with criminal offenders with drug use history, but also with individuals that some describe as the most difficult people in the criminal justice system.

This federal agency provides parole and probation supervision for code offenders in Washington, DC, and is responsible for approximately 15,000 offenders each day. Approximately 2,000 offenders return from prison to the nation's capital each year.

CSOSA has adopted notably stringent contact and drug testing standards. The agency is equally committed to providing the services necessary to assist offenders on supervision. Special supervision units involve high-risk drug offenders, sex and mental health offenders, and those with drinking and driving, or domestic violence issues. The agency also provides educational and vocational assistance. CSOSA has developed an innovative network of partnerships to bring as many resources as possible to the task of community supervision.



The Drug Unit Teams

Two special supervision teams provide interventions for approximately 500 high-risk offenders with extensive criminal and substance abuse histories. Both teams are supported by the Office of National Drug Control Policy's High Intensity Drug Trafficking Area (HIDTA) program. It provides funds for interdiction, treatment, and technical assistance, and includes:
Substance Abuse and Intervention Team (SAINT-HIDTA) provides supervision for high-risk parole offenders;


Sanctions Team for Addition and Recovery (STAR-HIDTA) supervises probationers using the drug court model.


"The drug units deal with the toughest substance abuse offenders within the CSOSA system," says DeAndro Baker, CSOSA Branch Chief for substance abuse, mental health and traffic-alcohol teams. Baker also is a Licensed Professional Counselor, Certified Cognitive Behavioral Therapist, Master Addiction Counselor, and certified train the trainer in "What Works" by the National Institute of Corrections.

"We go where few dare to tread," he says. "We know that offenders in the specialized drug units have co-occurring disorders [concurrent mental health and substance abuse diagnoses], are more likely to re-offend, and are at a higher risk to commit anti-social acts.

"We utilize a range of graduated sanctions to reinforce positive behavior and to swiftly address antisocial attitudes and belief systems. Appropriate sanctions are then followed by proper interventions, including a variety of community-based treatment and programming options. We take public safety and the conditions of release very seriously. The overall effort is to change criminal thinking and behaviors."

Fifteen community supervision officers, or CSOs, - also known as parole and probation agents - in SAINT and STAR-HIDTA, along with three supervisors, provide a combination of supervision and services. The caseload ratio of 35 offenders per CSO enables close supervision of these high-risk offenders.

The normal ratio of supervision in CSOSA is 50 to 1. Lowering caseloads to a level that permits substantial, meaningful contact between the offender and the CSO has been a CSOSA priority since it was established in 1997.

A combination of veteran officers and new CSOs fresh from the agency's training academy staff the unit. Baker indicates that officers "are grounded in clinical evaluation, treatment planning, and establishing and maintaining a continuum of care."

CSO's provide individual and group counseling. They use a combination of strict accountability and motivational counseling to reorient offenders into a new way of thinking and help them gain control of their lives. Working with this tough offender population is not only challenging but also critical to public safety. Baker says CSOs are the "key to effective supervision."



The Offenders

With the right mix of treatment services and accountability, many offenders go on to lead productive and crime free lives. CSOSA is dedicated to offering the right combination of case management and treatment. The Washington State Public Policy Institute's 2006 study of adult corrections programs concluded that the combination of supervision and treatment holds one of the more promising approaches to community supervision and to reducing recidivism.

CSOSA has been successful in using special units and partnerships (especially with the faith-based community) to achieve promising results. Close to half of CSOSA's daily population is in a specialized treatment unit or is undergoing intensive supervision, vocational assessments, coordinated treatment activities, and drug testing. The drug units, however, deal with offenders who pose challenges beyond those presented by other offenders.

"In supervision, we provide in-depth case management that includes screening, assessments, treatment planning, referrals, staffing, counseling and documenting offenders' efforts," Baker explains. "A performance plan is constructed that provides instructions to assist the offender in making lifestyle changes towards desired pro-social activities,"

"We're not about business as usual," he adds. "We are about restructuring a person who desperately needs help with problem solving, self efficacy, internal accountability, employment readiness, and simple life skills."

"Working with substance abusers is challenging," says 15-year community supervision veteran, Cassandra Brown, who has been with CSOSA since its inception. "There are always other issues in the background."

Brown works with probationers in the drug court. She finds the drug court effective and supportive because of its swift sanctions and the attention of caring judges. An increasing body of national research on drug courts, such as that cited in the National Institute of Justice report, Drug Courts: The Second Decade, points to their efficacy and impact on recidivism.

In part two next week, Len Sipes continues his discussion on the strategies CSOSA takes to supervise and treat violent drug offenders in Washington DC.

Len Sipes is the Senior Public Affairs Specialist at the Court Services and Offender Supervision Agency in Washington, DC. For more information about his podcasts, contact him 202.220.5616 or leonard.sipes@csosa.gov

Related resources: CSOSA podcasts about the work they do

The High-Intensity Drug Trafficking Area Program: An Overview

Other articles by Len Sipes:

So you want to podcast? 5/22/07

Media relations and community corrections, 1/22/07


---