Wyoming Director selected for Henry Toll Fellowship Program
By Jim Montalto, News Editor
Published: 06/20/2007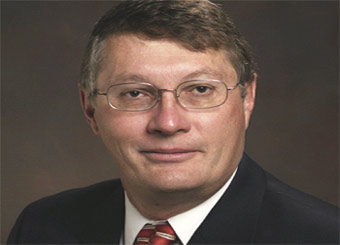 LEXINGTON, KY - Director of the Wyoming Department of Corrections, Bob Lampert, has been selected for the Henry Toll Fellowship Program.

Sponsored by The Council of State Governments (CSG), this annual week-long seminar develops leaders from the three branches of state government. This year the program will be held in Lexington, Kentucky, and will focus on trends analysis, policy development, crisis management and leadership and institutional changes.

Governor Dave Freudenthal nominated Lampert for the program, and his nomination was endorsed by Wyoming Past Toll Fellowship graduates Senator Tony Ross (Chairman of the Senate Judiciary Committee), John Corra (Director of the Department of Environmental Quality) and Dan Pauli (Director of the Legislative Services Office).

"Bob has helped the leadership of Wyoming in all three branches of government recognize that simply locking criminals away with the hope that age and maturity alone will somehow make them productive citizens, is counterproductive to the State's best interest. He has demonstrated through his efforts and advice that by adopting best practices and seeking evidence-based results, the barriers to success of individuals upon reentry can be mitigated," Freudenthal states in Lampert's nomination letter.

Lampert is a Wyoming native, and attended college at Sam Houston State University and the University of Houston Law Center in Texas. Prior to his Wyoming post, he retired from the Texas prison system and also worked for the Oregon Department of Corrections.

The Council of State Governments, which hosts the Toll Fellowship Program, alerts state elected and appointed officials to emerging social, economic, and political trends; offers innovative state policy responses to rapidly changing conditions; and advocates multi-state problem-solving to maximize resources and competitiveness.
---