Gill joins RIDOC legal team
By Jim Montalto, News Editor
Published: 06/27/2007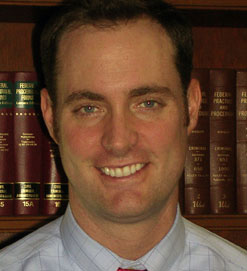 CRANSTON, RI –Eamonn G. Gill has become senior legal counsel for the Rhode Island Department of Corrections where he will focus on labor and discipline matters. Since 2003, Gill had managed more than 70 indigent clients charged with capital and non-capital felony crimes. Prior to joining the Public Defender's Office, he was Rhode Island Supreme Court law clerk and an underwriter for the Amica Mutual Insurance Company.

"We are excited that Mr. Gill has accepted our offer to join the Department's top-notch legal team," says Corrections Director A.T. Wall II. "He rose to the top of a qualified applicant pool, and we were particularly impressed with his experience with the Rhode Island Public Defender's Office and his solid reputation within the state's legal community."

Gill graduated from Boston College and Boston College Law School, and is a member of the Rhode Island, Massachusetts, and Federal Bars.
---