New wardens for Kentucky
By Jim Montalto, News Editor
Published: 08/01/2007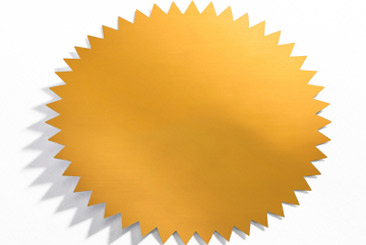 FRANKFORT, KY – Mervin (Merv) Haddix has been promoted to Deputy Warden of Kentucky's Frankfort Career and Development Center.

He became a CO in 1982 at the Kentucky State Reformatory, and worked his way up to Sergeant in 1985, Lieutenant in 1989, CERT Commander 1991, and then Captain in 2002 at the Kentucky Correctional Institution for Women. He then became correctional unit administrator for KSR in 2005 and at Roederer in 2006. Haddix has supervised a pre-release program, academic school, and inmate legal aid office. He also serves as Central Region CERT Commander and is heavily involved in CERT training.

"Haddix is a great fit for FCDC," said Kentucky Department of Correction's Deputy Commissioner James Schomig in a statement. "He brings a wealth of skills and knowledge to the position and will be a true asset to the facility."

Greg Howard has become Deputy Warden of the Kentucky State Penitentiary in Eddyville.

He began his career as a Kentucky State Reformatory CO in 1991. He became Sergeant in 1994, Lieutenant in 1996, Classification & Treatment Officer in 1996, Captain in 2001, Training Instructor and Unit Administrator in 2004 and Program Administrator in Central Office in 2006. Howard also has been a CERT team commander at the Kentucky State Reformatory, and a statewide CERT commander, statewide administrator for the hostage negotiation team, and departmental representative for homeland security.

"I believe Howard will prove to be a valuable member of Kentucky's correctional management team," Schomig added. "He is a dedicated corrections professional who has an excellent work ethic and extensive institutional experience. He possesses the necessary skills that the penitentiary requires in a deputy warden."

Howard is a member of the Midwest Gang Investigators, National Major Gang Task Force, Kentucky Council on Crime and Delinquency, American Correctional Association and the Regional Organized Crime Information Center. He received a bachelor's degree in Police Administration at Eastern Kentucky University in 1989.

Schomig also promoted Alan Dean Brown to Deputy Warden of the Kentucky State Penitentiary in Eddyville. He became a Kentucky State Penitentiary CO in 1988, and was promoted to the Western Kentucky Correctional Complex's Correctional Farm Crew Leader. In 1990, Brown became a KSP Classification and Treatment Officer and was promoted tin 2003 to corrections training instructor. He was then promoted to Unit Administrator II in September of 2004.

"Brown has been employed at KSP for several years and understands the institution. This will prove to be an asset and Brown has worked hard in developing the necessary skill sets to complete his transition into this position." said Schomig.

Brown graduated from Murray State University with a Bachelor of Science in agriculture with an additional concentration in animal science. He is a member of the American Correctional Association, Kentucky Council on Crime and Delinquency, Kentucky State Penitentiary CERT team and KOMS project team member.
---