Probation and parole promotion for Rhode Island
By Jim Montalto, News Editor
Published: 10/03/2007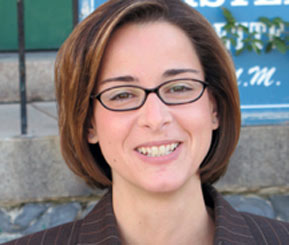 Rhode Island Department of Corrections Probation and Parole supervisor Shelley Cortese has been promoted to assistant administrator for Probation and Parole. She, along with assistant administrator Richard Delfino, will manage approximately 130 full-time staff and 27,000 men and women on probation and parole in Rhode Island.

"We are pleased that Shelley has accepted our offer to step into this important role within the Division of Rehabilitative Services. She has proven to be a capable administrator and an excellent case manager during her seven years in our Probation & Parole Unit," said RIDOC Corrections Director A.T. Wall II.

Cortese was a violence prevention program supervisor with Northern Rhode Island Community Services, and a batterer intervention program supervisor with Emerge in Massachusetts before joining the Department of Children, Youth, and Families in 2000 as a social caseworker. In 2001 she joined the RIDOC as a probation and parole officer II. She has been a probation and parole supervisor since January, 2006.

Cortese received a Master of Arts in Agency Counseling in 2000 and a Bachelor of Arts in Justice Studies/Sociology in 1996 at Rhode Island College.
---