RIDOC minimum security captain named
By Jim Montalto, News Editor
Published: 10/17/2007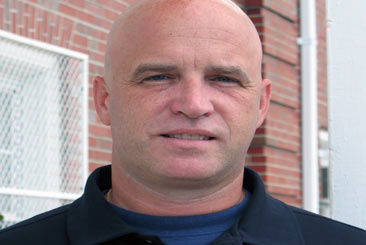 Twenty-year Rhode Island Department of Corrections veteran, Michael Martufi, has been promoted to Captain of the RIDOC's minimum security facility.

Martufi began his career in 1987 when he became a CO at the maximum security facility, the John J. Moran medium security facility, and the intake service center. He was promoted in 1997 to CO Lieutenant at the Donald Price medium security facility. There, he supervised approximately 21 officers and monitored about 325 inmates. Martufi also was part of the RIDOC's C.E.R.T. team, where he worked on the K-9 Unit and was promoted to team commander.

Martufi earned an associate degree in Applied Science from the Community College of Rhode Island, and was honorably discharged from the Air Force in 2002 after 23 years of service. He has received numerous commendations, including the Officer of the Year Award in 1995, from the International Association of Correctional Officers'.
---