Managing the "other" inmate
By Brian Dawe
Published: 10/29/2007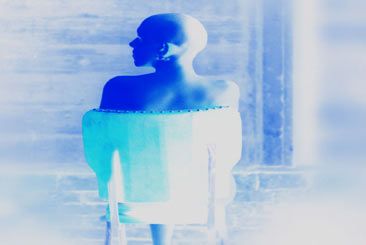 "Our jails and prisons are our largest mental-health facilities now."
United States Senator Michael DeWine (R-Ohio)

The American Psychiatric Association reports that up to 20 percent of the inmates currently incarcerated in our prisons and jails are seriously mentally ill. That equates to more than 300,000 inmates and represents a rate of mental illness that is four times higher than that of the general population.

Congressman Ted Strictland (D-Ohio), a member of the House Committee on Crime, reports that between 25 and 40 percent of all mentally ill Americans will become involved in the criminal justice system during their lives. A 1999 report by the National Alliance for the Mentally Ill found that the number of seriously mentally ill individuals incarcerated was three times higher then those being hospitalized for the same illnesses. See the Human Rights Watch report, U.S. Prisons and Offenders with Mental Illness

According to the Consensus Project, "The Los Angeles County Jail, the Cook County Jail (Chicago) and Riker's Island (New York City) each hold more people with mental illness on any given day than any hospital in the United States." Research has also found that behind the walls, nearly half of the inmates with mental illness were convicted of non-violent crimes. A 1998 survey conducted by the Colorado Department of Corrections found that of 31 states reporting, 19 of them saw a disproportionate increase in the number of mentally ill inmates in relation to the overall increase in the inmate population.

In Connecticut from 1993 to 1998, the number of inmates classified as seriously mentally ill increased from 5.2 to 12.3 percent. In Mississippi, the number of seriously mentally ill inmates doubled, in the District of Columbia it rose by 30 percent, and in Oklahoma, according to the Wall Street Journal "the number of inmates on psychiatric medications more than tripled between 1998 to 2005 to 4,017," ("No Way Out" WSJ, Gary Fields May 3, 2006). From 1991 to 1998 the number of inmates appearing on the mental health case load in New York rose by an astounding 73 percent, a rate five times higher than the increase in the overall inmate population.

Numerous problems result from placing the mentally ill in our correctional systems. An inmate who knows the difference between right and wrong and who chooses wrong is dealt with according to established procedure. It's an entirely different issue when dealing with an inmate who has no concept of this moral imperative.

Consistency is a critical component in maintaining care, custody and control in a prison environment. If one inmate is being treated differently from another everyone takes notice, and it might be perceived by the other inmates that he is snitch. This can quickly become a very dangerous situation for everyone involved. This is especially true for the inmate dealing with mental illness, and as a result may not understand the rules and regulations of prison life or the concept of right and wrong. It also puts the officers directly in the line of fire, often with little or no training on how to deal with mentally ill inmates or the problems that arise with this population.

Is the safety of our neighborhoods, the safety of the law enforcement community, and the well-being of our most vulnerable citizens, the mentally ill, being compromised? Are our correctional officers and police officers being thrust into the role of mental health caretakers, with virtually no training or experience? If they are to assume that role; who will provide the training, and who will accept the liability?

All too often our political leaders seem hell bent on 'locking 'em up and throwing away the key'. No one dares to wear the label of being soft on crime. But is compassion being soft on crime? Is looking out for the weakest and most vulnerable among us being soft on crime? Is recognizing that someone with a severe mental illness may not understand the consequences of their actions being soft on crime?

What has caused this phenomenon and what are the implications for correctional officers? Peter Early author of "Crazy: A Father's Search Through America's Mental Health Madness" writes that "jails and prisons have become our new asylums. Deinstitutionalization – the closing of state mental hospitals and dumping of patients into the streets in the 70s and 80s – began the migration from hospital wards to jail cells."

The author asks, "why are we choosing cells over beds? His answer; the cost of a psychiatric bed exceeds $500 per day. The price of a Virginia jail cell is $89 a day."

Are the safety of our prisons and jails, the men and women who work there, and the inmates themselves being compromised yet again to save a buck?

For sixteen years I served as a state CO. I ran a housing unit for eight of those years. I was the only officer in a unit of between 40 and 60 inmates and not once did I receive as much as fifteen minutes of training on how to deal with inmates with mental disorders. How can you succeed in such an environment? All we ever knew about these inmates was what we could observe. We would identify them as doing the "Thorazine shuffle" - exhibiting a vacant look, slouched posture, slow responsiveness, and an inability to articulate. We could identify them, but we were never trained to deal with them.

A mentally ill inmate's inability to comply with orders often leads to a poor disciplinary record and results in their failure to be paroled. Many mentally ill inmates will "max-out" their term or will serve up to 85 percent of their total sentence.

According to the Consensus Project, "In Pennsylvania state prisons, during the year 2000, inmates with serious mental illness were three times as likely to serve their maximum sentences as other inmates." In our jails the situation is just as bad. The Project reports that the average length of stay for an inmate at Riker's Island is 42 days; it is 215 days for an inmate with mental illness. In Orange County, Florida, "… the average inmate identified as having a mental illness stays 51 days, compared with an average stay of 26 days for all inmates."

Two other factors contribute to this ongoing problem. One is the understaffing of mental health personnel and the quality of those who are hired. Of 17,640 prison mental health workers only 18 percent are either psychiatrists or psychologists. According to the 2001 Corrections Yearbook 58.6 percent of all mental health staff held titles that did not require them to have a mental health degree or any specialized training. The "Corrections Forum" (January/February 2006) reported that 12 percent of correctional facilities had no mental health programs whatsoever. Funding is also very problematic. According to a survey in the "Corrections Forum," 73 percent of correctional agencies appropriate less than $500,000 for their entire mental health program.

Our nation's prisons and jails are not designed nor equipped to deal with this population. Correctional Officers are not mental health professionals. We are not trained to deal with the mentally ill. We may be able to keep them medicated; we may be able to keep them segregated; we may even be able to protect them from becoming prey; but we cannot solve this problem.

Mentally ill inmates should be in facilities designed with one purpose: to address their needs and provide a safe, stable environment in which they can hopefully get better. This is not to imply that they should be immune from prosecution for the crimes they commit; they should not be. However, the insanity of the insanity plea is another issue for another day.

Brian Dawe is co-founder of the American Correctional Officer Intelligence Network. He also is a founding member of Corrections USA and served as their Executive Director until August, 2006. He has been in corrections for more than 24 years, and served as a Massachusetts CO from 1982 to 1998. Dawe co-founded the Massachusetts Correctional Officers Federated Union where he served on the statewide Executive Board for nine years, and served as Grievance Coordinator, Executive Secretary and Vice President.


---