Gang Culture: From the Inside & Out
By Edwin L. Santana, Corporal, Morris Co. Sheriff's Office
Published: 11/12/2007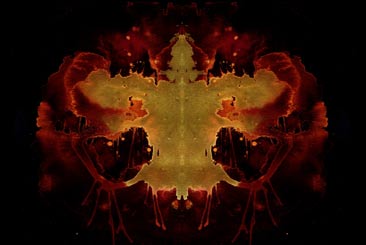 Editor's Note: In part one of two, gang specialist Edwin Santana explores the growth of gang activity in New Jersey facilities and their impact on surrounding communities.

As the nation begins to become more proactive toward suppressing criminal street gangs, it is important to understand that street gangs within the New York, New Jersey and Pennsylvania region first emerged within the steel and concrete jungles of correctional facilities. The Almighty Latin King & Queen Nation, (ALKQN), originated in 1986 by Luis "King Blood" Felipe within New York's Collins Correctional Facility.

ALKQN's first emerged when a group opposed control of the black prison gang the "5% Nation of Gods and Earth." ALKQN strengthened their control when it soon joined forces with Associacion Neta, a dominant prison organization founded in 1979 within the Oso Blanco Correctional Facility in Puerto Rico. However, in 1993, a power shift occurred when black inmates united under the "United Blood Nation," also known as the "Bloods."

The structure and ideology of the "Bloods" had already been well established throughout the West Coast since the mid-1970s. Although it was not until individual members, such as Omar "O.G. Dead Eye" Porter and Leonard "O.G. Deadeye" McKenzie brought portions of this ideology to the East Coast in revolution against the oppression caused by the ALKQN and Netas within the Riker's Island Correctional Facility, that the "East Coast Bloods" were born.

In both cases, regardless of which group was dominant at the time, the results were of monumental proportions. These rivalries disseminated throughout the tri-state area, gaining control of county and state correctional facilities. Eventually the streets of both urban and suburban America were plagued with the violence and battles of distinction.

On June 30, 2005, the New Jersey Attorney General's Office, in conjunction with the New Jersey State Police released the "Gangs in New Jersey: Municipal Law Enforcement Response to the 2001& 2004 NJSP Gang Surveys" report in which law enforcement agencies responded to various questions concerning criminal street gangs. The 2004 report estimated there were approximately 16,700 functioning street gang members from 691 various criminal organizations within the state. The report identified the most active street gangs to be the Bloods (4,064), Latin Kings (2,345) and the Crips (2,122).

For many street gang specialists within New Jersey the disclosure of this information brought relief, since documentation of such data clearly demonstrated that no specific county was immune to the presence of street gangs. This data also resulted in a statewide proactive stance toward suppressing street gangs and funding and educational programs were developed.

The New Jersey criminal definition for a street gang is defined as, "three or more persons associated in fact. Individuals are associated in fact if they have in common a group name or other indicia of association or common leadership." The identification process of street gang members consists of numerous criteria that are met to establish association. Self admission, tattoos or body markings, the wearing of gang colors, use of gang hand signs and/or terminology, association with known gang members, and congregation within identified gang territory are just several factors in the process of identification.

Despite these positive efforts, the increased rate of incarcerated gang members is quickly becoming a security issue within the New Jersey juvenile and adult correctional facilities, and the Blood Gang has been identified as the most active group. On June 2, 2006 at the Hudson County Correctional Facility in New Jersey, a pack of reputed Blood Gang members were charged with attacking three correctional officers with chairs, broom handles, fists and feet. It was reported that this assault was ignited after staff personnel observed suspicious gang behavior and issued a lockdown of the unit. Most recently, on March 19, 2007, 118 medium-security inmates, led by Blood members, barricaded themselves in their dormitory wing at Mercer County Correction Center in New Jersey.

"New Jersey Bloods are running the show", a member of the "Fruit Town Brim" Blood Gang boldly stated. He added that status does not follow a Blood Gang member from the jails to the streets, but it is much easier to be "Blooded-in" within the confines of a correctional facility. As a street gang specialist, inmates that I have interviewed inside the Morris County Correctional Facility all have been introduced into the life of "gang-banging" during their county and/or state incarcerations.

Next week, Santana will discuss leading security threat groups in his state and how identification methods in the facility differ from those on the street.

Edwin Santana is a security threat group specialist for the Morris County Sheriff's Office in New Jersey. He has trained more than 16,000 law enforcement and civic personnel nationwide on gang issues.
---