Gang Culture: From the Inside & Out, Part II
By Edwin L. Santana, Corporal, Morris Co. Sheriff's Office
Published: 11/19/2007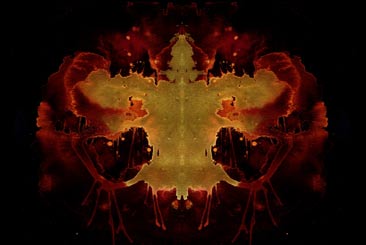 Editor's Note: Last week, gang specialist Edwin Santana explored the growth of gang activity in New Jersey facilities and their impact on surrounding communities. In the final part, this week, he discusses different gang identification methods and the leading security threat groups in his state.

The criminal street gangs and violent groups identified within correctional settings are identified as "Security Threat Groups," "Security Risk Groups," and/or "Disruptive Groups". These groups are defined by the American Correctional Association as, "two or more inmates, acting together, who pose a threat to the security or safety of staff/inmates, and/or are disruptive to programs and/or to the orderly management of the facility/system".

The New Jersey Department of Corrections lists the following seven prison organizations as STGs: Bloods, 5% Nation of Gods & Earth, Latin Kings, Netas, Crips, East Coast Aryan Brotherhoods, and Prison Brotherhood of Bikers. The listing of specific STG organizations differ from state to federal jurisdictions, as do the street gang/prison culture within the East and West Coast regions. For example, the Arizona Department of Corrections monitors the following: Arizona Aryan Brotherhood, Border Brothers, New & Old Mexican Mafia, Grandel, Mau Mau, Warrior Society and Surenos.

County Corrections often adopts policies and procedures from its state correctional STG units. Due to the presence of various street gangs being committed into facilities, these county facilities will employ the duties of monitoring and identifying much smaller criminal organizations. Most often, these hybrid gangs, known as "Hood Sets," become absorbed by larger, organized prison gangs. Factors such as respect, acceptance and protection within the inmate population are accredited to the high percentage of inmate recruitment.

At the time of commitment into a county correctional facility, critical information concerning recruiting and gang member identification are occasionally not pursued, as some believe that if the root of the problem is no longer within the community the problem has been eliminated. In reality, the gang culture most often proliferates within the confines of these concrete jungles.

Due to various factors, the identification process is much different within a correctional facility versus on the street. County facilities are slowly implementing STG units to identify and monitor the increasing gang presence. The identification process is of the utmost importance for the safety of staff members and security personnel. However, there are many complexities with the identification process in county jails, as inmates do not have streets or hoods in which they can be seen congregating. In addition, color and street attire usually used to display association are commonly banned within the facilities.

Correspondence with identified inmates or outside members, possession of gang paraphernalia, identified gang related tattoo or body markings and self admission are just some of the criteria utilized to identify these groups. To further complicate matters, these identified inmates have the power to be released from a facility and/or county sentence by the criminal justice system without having to serve a state prison sentence. Also, for pre-trial inmates there is always the option of bail. This results in a high turn over of incarcerated local and out of county, transient gang members. Therefore, correctional facilities that have established a STG unit most often possess the most up to date and vast intelligence of an individual's gang affiliation. Local and state task forces that recognize this utilize these units within county and state facilities as a source of reference.

On March 27, 2007, a Northern New Jersey newspaper quoted a local official as stating, "There are only three people associated with gangs in the borough, and since 2003 only four cases involving the individuals have occurred -- all ending in arrests."

Any presence of gang activity within a community is a reason for proactive measures to be taken. Community leaders, educators, family and law enforcement must all take part in the education and suppression of criminal street gangs. Street enforcement and street gang intelligence units must interact with correctional facilities to get to the root of this epidemic, since simply prosecuting and incarcerating these street gang members does not equate to solving a problem that has continued to grow and reach record highs throughout the nation.

We cannot forget that correctional facilities are the birthing grounds of these street gangs. Leaders of violent organizations such as the Mexican Mafia, Black Guerilla Family, Latin Kings, Nuestra Familia, Gangster Disciples and Numerous New Jersey Blood Gangs have met prosecution and have been sentenced to long term incarceration but continue to run the streets from the inside.

The "lock them up and throw away the key" approach has not stopped them from expanding coast to coast. In New Jersey, recruitment within correctional facilities exceeds the level of street recruitment. This results in newly recruited inmates having gained a vast street network and pledging a "Blood-In/ Blood-Out" oath to criminal organizations that provide a false sense of acceptance. This ideology in turn trickles back to the community, in larger volumes, spreading and continuing the full circle within our criminal justice system.

Edwin Santana is a security threat group specialist for the Morris County Sheriff's Office in New Jersey. He has trained more than 16,000 law enforcement and civic personnel nationwide on gang issues.
---