Building a future
By Kelly Coleman, Corrections.com News Intern
Published: 12/10/2007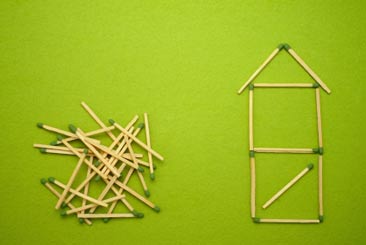 Of all the challenges corrections faces, recidivism is possibly one of the most frustrating. Several variables, some uncontrollable, cause it to be negatively correlated to the success of both the inmate and facility. As a result, practitioners are constantly aware that programs focusing on preparing prisoners for their return to society are vital to the health of a corrections system.

One example of this focus, is the Rhode Island Department of Corrections' partnership with the Community College of Rhode Island. Together they offer construction training for those within the RIDOC's Adult Correctional Institution minimum-security facility.

"We wanted a program that was cutting edge, was in demand, and focused on new technology," says Tracey Poole, the RIDOC's Chief of Information and Public Relations.

The program started last June and finished shortly before its graduation ceremony in October. Due to funding restrictions, just 26 of 400 applicants were accepted for the first class, who were required to take a preliminary test related to the course, have their GED, and be within one year of their release. Once in, inmates spent twenty hours a week dedicating themselves to learning the construction skills that could improve their chances of finding employment after release.

"We wanted to find out what skill set was needed," says Suzanne D'Onofrio, CCRI's director of workforce training and corporate education. "There was a lot of hype about construction. There was a huge demand in particular for construction in Rhode Island."

In the minimum facility's basement, program participants completed 190 hours of hands-on training, which was lead by a high school shop instructor who had extensive experience teaching in the Connecticut prison system, and CCRI's senior department head of Engineered Composite Building Technologies.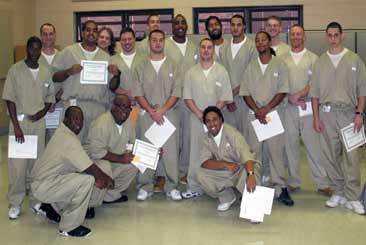 Participants in the RIDOC's construction program

Another important part of an inmate's smooth transition post prison, is the facility's relationship with the construction community. It was essential for program coordinators to establish the possibility that employment opportunities would exist for released inmates. That's why the program is supplemented with resume writing workshops and mock interviewing exercises, which are directed by a CCRI coordinator at the RIDOC.

"We've contacted many contractors to make sure once [offenders] got out they would be able to obtain full-time employment," D'Onofrio says.

Present funding provides for one more class, which has already begun and will finish sometime in January. Poole hopes if the program proves to be substantially successful, it will either receive more funding or obtain some from other sources.

So far, RIDOC's construction program has shown positive results. Currently, two of the 26 graduates are working in jobs that utilize the knowledge they have gained through their training, and one contractor told the CCRI his best employee was a former inmate. This makes Poole optimistic about the program's success.BR>
"The cost of incarcerating someone for a year is $40,000, so it seems worth the investment when the total cost of the construction technology program through CCRI is $100,000, including equipment," Poole adds.
---