Condoms coming soon to a facility near you?
By Jim Montalto, News Editor
Published: 12/12/2007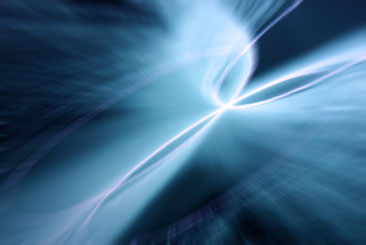 The debate over supplying condoms in a corrections environment continues in the latest issue of the Infectious Diseases in Corrections Report. In its October/November issue, IDCR addresses this head in the lead article, "Prevention in Practice: Prisoner Access to Condoms – the California Experience."

Author Mary Sylla, Director of Policy and Advocacy for the Center for Health Justice, acknowledges from the start the steadfast positions of this controversial topic seem to be stalling any progress on a solution to dealing with the spread of sexual diseases in prisons and jails.

She says, "To some it seems hypocritical – why would we give prisoners condoms when it's illegal to have sex in jail and prison – and to others it seems like common sense, unless we pretend to ignore the fact that some sexual activity takes place in jails and prison. There are clearly pros and cons and unusual challenges to adopting a harm reduction strategy in a law and order environment."

Sylla offers as an example of the former opinion California Governor Arnold Schwarzenegger's October veto of a prison condom bill. However, there appears to progress on the latter idea too. It appears that providing some kind of access to condoms makes sense to Schwarzenegger, as he directed the California Department of Corrections and Rehabilitation to create a pilot program to determine its risks and practicality.

Besides security risk concerns (i.e. secreting contraband, assaulting staff with bodily fluids or excrement), Sylla notes that current laws are the biggest argument against access where "in a rule-based environment it can be considered hypocritical to tell prisoners it's illegal to engage in sexual activity and then provide the means to "safely" engage in that activity. From this viewpoint it sends the wrong message, and could be used by assailants to prevent evidence of sexual assault from remaining."

Legality aside, this doesn't address the fact that sexual activity in prison still happens and, therefore, the risk of contracting severe diseases and becoming HIV-infected is highly likely without adequate protection. According to Sylla, the HIV infection rate among prisoners is five to seven times that of the general population, and because many HIV-infected offenders may be unaware of their condition, they may unwittingly transmit infection to others.

"Both scientific evidence and popular media point to the fact that sexual activity takes place behind bars. Last year the Centers for Disease Control and Prevention published in the Morbidity and Mortality Reports a study that documented…those who became HIV-infected were 8 to 10 times as likely to report engaging in male-to-male sexual activity while in prison than those who did not."

Sylla continues her discussion with jail and prison systems that currently provide condoms to prisoners - Los Angeles, San Francisco, Philadelphia, Washington, D.C., New York, and Vermont and Mississippi state prisons – along with their regulations for access. She then examines two pilot programs, one in Los Angeles and another in San Francisco, both administered by her organization. She credits the new Los Angeles County Jail custody chief for approaching the Center for Health Justice about designing a program that could provide gay male prisoners in dormitory-style housing access to condoms without involving staff.

"Once a week a health educator from the Center for Health Justice goes in to each dorm, provides a brief, interactive HIV education session, the rules of the program (including that sex is still illegal in jail under California law and that the condoms are not to leave the dorm or they will be considered contraband) and hands one condom to each prisoner who lines up to receive one. Although the average has changed over time, the Center for Health Justice currently distributes about 120 condoms per week to the 300+ prisoners in this unit."

Approximately 100 of the 300 offender in this unit were asked various questions regarding rate of sex during the past 30 days, kind of sex, and condom use in an effort to evaluate its success. So far, she says, 93 percent of the respondents were aware of the condom program and 82 percent had received at least one condom from the program. Results of the evaluation are expected to be published in 2008.

In 2006, the Center for Health Justice, the Center for AIDS Prevention Studies and the Forensic AIDS Project approached San Francisco County Jail Sheriff Michael Hennessey about installing a condom dispensing machine. This request was in reaction to Forensic AIDS Project reports that a health educator seemed to influence whether or not a counseled prisoner took a condom.

The machine was installed in April 2007 in a gym that 800 prisoners access every week for three hours. Sylla says prior to the machine's installation, written surveys were conducted with prisoners to gather information about their HIV status, knowledge of the existing condom program and risk behavior.

"Interviews also were conducted with Sheriff's Department staff to assess attitudes about condom access for prisoners and determine potential security concerns. Center for Health Justice staff also made presentations to all deputy staff and prisoners affected by the program before the machine was installed. The same written survey and similar interviews were conducted after the machine was operational for four months."

While analyses of the surveys and interviews are still ongoing, Sylla notes that preliminary data suggest that prisoner self-report of sexual activity did not increase. In addition, the custody staff reported no increase in reported sexual activity or any other security problems related to increased condom access.

The Center for Health Justice continues to evaluate the Los Angeles program to determine its success in reducing sexual risk activity. In the meantime, the debate over condom access rages on and what impact the success of both programs might have on other institutions nationwide remains to be seen. Regardless of the data, facts, and opinions, progress on this issue, however interpreted, seems to be solely dependent on the open-mindedness of those with the power to make change.

Click here to read the full October/November IDCR report.
---