Turning off the hot wire
By Brian Dawe
Published: 12/17/2007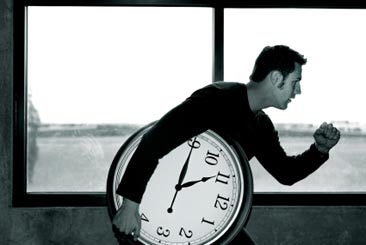 "I love you, but you're not the same person I married. You've changed." How many of us have heard that? I know I have, and not only from my wife and family but from my non-correctional friends as well. (At least the "you've changed" part anyway!) When you have to discipline your children, does "go to your room" really mean, "get back in your cell?" How many of us take the uniform off but keep the attitude switched on?

The job of correctional officer can change you forever. It's a different world inside the prison. Different from any you have ever seen in the movies or have read about in the newspaper. In order to survive in this world you must adapt—you must change. The question is, can you make the adjustments that you need to survive behind the walls and not have them impact your life in the real world? Unfortunately, the answer is usually no.

In corrections, a secure prison means an orderly one. Meals are served, lights are turned out, programming is provided, counts are completed, recreation is offered, visits arrive and depart, and mail is delivered all by a strict and predetermined schedule.

As any seasoned CO will attest, any sudden change or disruption of that schedule can have severe consequences. Things that the outside world takes for granted take on an entirely different level of importance in our nation's correctional facilities. When you work in these conditions you begin to adopt a rigid mentality to conform to that environment. Little inconveniences in your personal life like an appointment being canceled, the car not being repaired on time or the cable guy not showing up can alter your attitude and turn that correctional "hot wire" switch back on.

As a CO you come to understand that the inmates in your charge are going to challenge you and your street smarts. They are going to test you, especially if you are a "new jack." They are going to monitor your actions and reactions, and may go so far as to stage events just to gauge your response.

You quickly learn that how the situation appears to you and what the reality is can be starkly different. You get burnt a few times, the cons get one over on you and management comes down on you. So you begin to question, you begin to distrust most of what you hear and even some of what you see. Slowly you begin to change.

After just a few years, that mistrust can seep into your personal life. You start to think everyone is conning you or trying to get one over on you. When you're at a restaurant, you sit with your back to the wall so you can survey the room. You count your change more intently then before. The friendly nod that used to accompany your smile when you happen to catch a stranger's eye is replaced by an emotionless stare. The world in which you live has become corrupted by the world where you work.

Many of us who find ourselves in this profession hope to make a positive impact. We hope that our efforts will help public safety and maybe even turn some of the inmates in our charge into productive members of society. But really the change that takes place is the change within us.

If you are to survive in this world and if you hope to separate your real life from the world of corrections you must be extra vigilant in checking your attitude at the time clock. Remember your family and friends aren't trying to con you or get over on you. Life is not a game for them as it is for many inmates behind the walls.

Your family loves and values you. Your friends, although they may think you're nuts for doing this job, mainly respect and admire you for your willingness to do it. Behind the walls, kindness, compassion and a willingness to compromise can be seen as weaknesses, but in the real world those are the very attributes you hope people will see in you. When you punch that clock, leave the attitude behind the walls; the real world awaits. You may not be able to change the nature of corrections, but don't let it change you.

Brian Dawe is co-founder of the American Correctional Officer Intelligence Network. He also is a founding member of Corrections USA and served as their Executive Director until August, 2006. He has been in corrections for more than 24 years, and served as a Massachusetts CO from 1982 to 1998. Dawe co-founded the Massachusetts Correctional Officers Federated Union where he served on the statewide Executive Board for nine years, and served as Grievance Coordinator, Executive Secretary and Vice President. He can be reached at ACOIN1@aol.com.
---