NLECTC's central information source
By Joe Russo, Assistant Director, National Law Enforcement & Corrections Technology Center
Published: 01/15/2008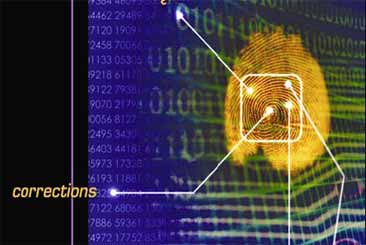 The National Law Enforcement and Corrections Technology Center (NLECTC) is a component of the National Institute of Justice's Office of Science and Technology, and serves as an "honest broker" offering support, research findings, and technological expertise to help state and local law enforcement and corrections personnel perform their duties more safely and efficiently.

In response to an articulated need for access to a central source of quality, authoritative data and technical assistance related to establishing, operating and evaluating electronic monitoring programs, NLECTC launched its Electronic Monitoring Resource Center, a web-based, searchable database that contains documents in the following subject areas:
Technology - which includes information on existing and emerging technologies;


Legislation – which includes proposed and enacted laws from various states on issues related to electronic supervision;


Procurement – which contains examples of requests for proposals, requests for information, invitations to bid, notice of awards and contracts;



Program Administration - which contains examples of forms, policies, procedures, eligibility criteria, offender contracts, response protocols, and workload standards;



Legal issues – which includes documents related to liability issues, admissibility of electronic supervision data in court, and so on; and



Reports and Research – which includes published research, studies, surveys, legislative reports, and other documents of interest.
EMRC also provides a discussion forum that allows electronic monitoring program managers, administrators, and line staff to easily communicate about the issues above and others like workload and response protocols.

In addition to this online resource, NLECTC also has staff with considerable expertise in offender monitoring who can provide technical assistance to agencies. This service, as well as access to EMRC is offered free of charge to criminal justice agencies.

Access to the site is limited to active, public sector criminal justice professionals. Those interested in participating must first request access and provide contact information before they receive a username and password. To see the type of information available within EMRC and to request access, please visit https://emresourcecenter.nlectc.du.edu.

NLECTC believes this is an important resource for the corrections industry that will allow practitioners to expand their networks and help them share information with their colleagues across the country.

For more information about NLECTC and the other services it provides, contact Joe Russo at 800-416-8086 or jrusso@du.edu

Joe Russo is Assistant Director for the National Law Enforcement & Corrections Technology Center in Denver, Colorado.
---