Fighting fat the hard way: HIV medications and body fat
By Jim Montalto, News Editor
Published: 01/21/2008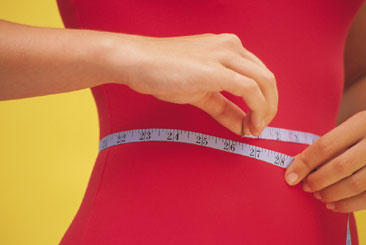 December's Infectious Diseases in Corrections Report covers an interesting and perhaps slightly obscure, yet no less serious, side effect for those taking HIV medications; the morphologic changes one might endure during treatments. According to IDCR editor, Dr. David A. Wohl, an Associate Professor of Medicine in the AIDS Clinical Research Unit's infectious diseases division at the University of North Carolina - Chapel Hill, fat loss or accumulation in the face, abdomen or arms can be distressing to HIV patients. This in turn can threaten adherence to taking HIV medications, or, worse yet, make patients less inclined to divulge their status.

While much still needs to be learned about the relationship between body shape changes and HIV treatments, the medical community is beginning to understand that its original assumptions about the these complications might not have been correct. As a result, IDCR's main article, HIV Medications and Body Fat examines two cases of body shape changes in HIV-infected inmates in an effort to address the important association between these changes, HIV medications and the approaches to their management.

In the first case, an inmate asks about the excessive paunch around his midsection. An increase in weight initially seemed normal with the inmate quitting his cocaine habit and his accessibility to three meals a day. However, the continued weight gain after his adjustments to prison isn't as easy to figure out.

The article's author, also Wohl, says, "What causes HIV-therapy associated fat accumulation remains a mystery. It has become clearer that what was originally described as 'crix-belly' - after the protease inhibitor first linked to this body shape change (indinavir) - cannot be ascribed to any one antiretroviral or even a HIV drug class. Studies of a variety of antiretroviral regimens, including those containing protease inhibitors (with or without ritonavir) and non-nucleoside reverse transcriptase inhibitors (NNRTIs), have demonstrated abdominal fat gains during therapy.

"Data from a large cohort of men with and without HIV infection indicate that both groups experience increases in waist circumference over time - HIV therapy, however, accelerated the growth of girth. Therefore, this undesirable pattern of fat gain during HIV therapy seems to be associated not so much with particular HIV therapy per se, but with HIV therapy-mediated improvements in health. Uncovering the mechanisms underlying the preferential accumulation of deep visceral fat is one of the great challenges in HIV therapeutics research."

The next patient, an inmate for six years, who was diagnosed with HIV on intake and has been successfully taking a zidovudine, lamivudine and efavirenz regimen with excellent virologic and immunologic responses, faces fat loss. Wohl discusses the patient's condition along with studies that outline reasons for the loss, and the option of switching medications, which currently might be the best solution to handling this problem.

Wohl concludes his piece by saying, "Fat changes that may be more specific to the HIV-infected population than the general population - visceral fat accumulation and subcutaneous lipoatrophy - remain a challenge to patients and their clinicians. For visceral fat accumulation, there are frustratingly few therapeutic options above and beyond the standard lifestyle interventions. Switching HIV medications has not been consistently demonstrated to substantially change visceral adipose tissue volume and treatment options are limited. Growth hormone works but is impractical and poorly tolerated. In the case of lipoatrophy, substitution of thymidine analogues is a reasonable approach to prevent worsening if not reversal of subcutaneous fat loss.

"Clearly, in both disorders, the gap in our understanding of the underlying pathogenesis is vast and our ability to offer our patients answers, let alone treatment, meager. Until we have the answers we need, we must help our patients and colleagues not fill the data vacuum with perception and mistaken belief."

The December issue also highlights three new medications to treat drug-resistant HIV infection. In the Spotlight article, Introducing the Newest Antiretroviral Medications. Author, Dr. Neil Fisher, Corporate Medical Director of The GEO Group, says these new treatments, maraviroc and raltegravir (now available), and etravirine (currently under FDA review with a decision expected this month), are particularly important for patients with few therapeutic options.

Wohl ends this issue thanking his colleagues and announcing his resignation as IDCR'schief editor.

To read the full issue, go to www.idcronline.com.
---