The difference between life and death
By Gene Atherton, NLECTC - Rocky Mountain - Institutions Program Manager
Published: 01/28/2008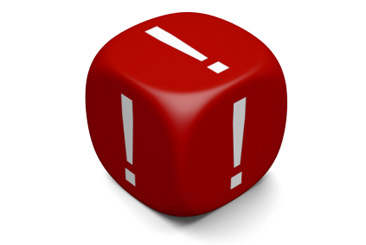 When you do an Internet search on the words "situational awareness" you get 31,800,000 websites that use those words. It is amazing that they have found their way into the literature related to correctional staff and citizen preparedness since heighten sensitivity to safety has been brought about by the emergence of world terrorism as a serious threat.

It is only amazing in that the shift has been long overdue, and, in fact, such terms have been a long standing concept in the military to help soldiers and pilots staff be safe and successful against the enemy. Wikipedia defines situation situational awareness (SA) as:
"the mental representation and understanding of objects, events, people, system states, interactions, environmental conditions, and other situation-specific factors affecting human performance in complex and dynamic tasks."
In corrections, it is an aspect of staff performance in the face of emergency that has become increasingly important, particularly as we rise to meet both the challenge of prison population explosions and the shift towards violent and organized groups of offenders. As it is applied to Air Force fighter pilots, it is widely accepted that the pilot who has the most SA wins the dogfight. In other words, simultaneously, it is that person who has the gift of knowing the status of the enemy (i.e., current position, airspeed, numbers of enemy planes, etc.) and the strategies/skills for defeating them.

SA in this sense means the difference between life and death. In that same sense, we want correctional officers to have SA that protects them and allows them to be safe in the face adversity. It immediately begs the questions, how to we get there? The following are some ideas that might accomplish this.

Leadership Messages

Leadership must clearly express the performance levels they expect staff to achieve, particularly when faced with a critical incident where emergency systems and decision making must be employed. It has been said that, "One strategy for eliminating divisiveness is for operating security and emergency management systems to unify their command and accountability" such that there is only one person in charge of operations and that all persons in the institution are clearly responsible to that person for training and actual performance under emergency conditions. A clearly communicated emphasis keeps all persons in all departments focused on the mission of safety, providing a supportive environment for staff to remain focused and prepared with high levels of SA.

Mission related training in corrections

I recall a story of a hostage crisis survivor during an interview with the media. When asked what the most important aspect of his survival was, his immediate response was "training." He indicated that his hostage survivor training simply took over and greatly influenced a safe outcome.

We all agree that good training promotes SA. It has been said that, "Since adults learn least in traditional classroom settings where they are lectured, and they learn best in hands-on activities, agencies and managers should develop performance-based learning activities where experiences closely mirror the real world."

As a result, interactive, reality-based training makes it easiest for students to adopt the necessary knowledge and skills and transfer them to real world experiences. Many correctional training agencies have broken new ground in the last several years by introducing this form of learning experience to various levels of officer training and systems performance.

Assistance of technology

Too often in the aftermath of a crisis in corrections we hear comments like, "I knew it was coming" or "it was only a matter of time." In some cases officers had critical information that was not shared, which may have avoided the crisis.

In a broader sense, it was those basic conditions that allowed the crisis on September 11 to occur. In corrections, with the inmate population increases, and the multitude of demands on officer resources, it is easier to conclude that SA is limited under those circumstances.

SA, then, is increased in proportion to the amount of current information and knowledge officers have of their working environment. It is my opinion that technology in the corrections environment is moving forward by leaps and bounds to bring that gap. Those gains are seen in communications equipment in terms of radios and "man-down" emergency reporting systems.

Cost and improvements in cameras have made major gains in the last several years. Software and data-gathering systems in the form of classification, strategic threat groups, finance records, visitation, and criminal investigations are all growing significantly to give the system a clearer view of the risks in the correctional environment now and in the future. The "fusion" concept of all critical information related to corrections is not far away. All of this technology helps us see more and understand more to achieve a higher level of SA.

Conclusion

It is my opinion that the areas discussed in this article have pointed out subjects that can raise or influence the level of situational awareness of the correctional officer today. I suggest, because of these influences, that today's correctional officer is far more prepared and equipped for success than at any other time in the history of the profession. As some areas of the country have experienced public resource reductions and corresponding reductions in correctional funding, it has been these areas that have helped maintain situational awareness and the excellent performance among staff.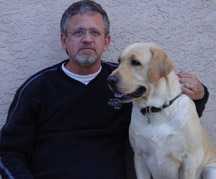 Gene Atherton is in his 30th year of service in the criminal justice field. He is currently Institutions Program Manager for the National Law Enforcement and Corrections Technology Center in Florence, Colorado. He served 27 years for the Colorado Department of Corrections, which included the assignment of Security Specialist from 1992 to 1997, where he developed security and emergency management policy; designed new prisons; established staffing analysis; and created a system for insuring standards in security technology. In 1997, he was Warden at the Buena Vista Correctional Complex, and then became Director of Prisons for the Western Region in Colorado until retirement in 2004.

Atherton also is president of Correctional Consulting Services Group, and has served as a technical assistance consultant and trainer for the National Institute of Corrections> He is co-author of Use of Force –Current Practice and Policy, Supermax Prisons: Beyond the RockM, Guidelines for the Development of a Security Program, Third Edition, and The Evolution and Development of Security Technology. He can be reached at gatherton@wildblue.net

End Notes:
Guidelines for the Development of a Security Program, 2007, Atherton & Phillips, American Correctional Association Publications, page 48. 2 Guidelines for the Development of a Security Program, 2007, Third Edition, Atherton and Phillips, American Correctional Association, page 12.



Other articles by Atherton


---