How to tick people off
By Tracy E. Barnhart
Published: 01/28/2008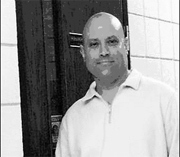 Tracy Barnhart is a Marine combat veteran of Desert Storm / Desert Shield. In 2000, he joined the Ohio Department of Youth Services at the Marion Juvenile Corrections Facility, a maximum security male correctional facility housing more than 320 offenders. Barnhart works with 16 to 21-year-old, male offenders with violent criminal convictions and aggressive natures.

So you want to be a corrections or law enforcement officer; something you've wanted to do ever since you were bullied on the schoolyard? "Whoa, wait a minute, Mr. Barnhart," you may say, "are you suggesting that some officers are vindictive?"

No, I'm not making that generalization to all. For some; well, let me say this - "Everyone needs a job; but not everyone needs this job."

Have you ever met an officer who could piss off the Pope? The one who always seems to have the most physical restraints and reportable incidents? Well, that's who I'm talking about. With that, I am going to reference my good friend Gary Klugiewicz after I saw one of his informative verbal defense video clips. I am taking what he brought to light and expounding on the topic.

I am going to discuss six ways to piss people off, which might possibly result in a physical assault from a conflict that we started. Now, I know there are many more ways to bait or induce individuals into a physical altercation, but these are the six major things I see officers do every day that could be avoided.

If you do the following, then how do you expect people to come to your defense after a restraint? How do you convince others that you were authorized and, most of all, right? Bottom line; if you always do what is right, then you are never wrong. In the world of corrections and law enforcement, I will anger people just because of my presence or who I am. But there are also ways we intentionally initiate aggression in others, and then wonder why things went bad.

Facial Expressions

This may be the start of the altercation, and you could have initiated it. Sometimes when we are multitasking and trying to do more with less, we get aggravated with others after they interrupt our thoughts.

> Now, the individual may have a legitimate request or question about a procedure or task. But we might be thinking, "You a**hole, you have got to be kidding me, you disturbed me for that?"

That kind of frustration shows in our facial expressions and body posture. A sigh or a look away with the click of our tongue, and a head tilt will put the individual on immediate notice that their request, question, idea or presence is not wanted, was stupid, and not worthy of our time and trouble. This may be the start of the altercation, as the individual, especially an inmate, now feels slighted or disrespected. Think, "Did I cause this aggression?"

Attitude

Your attitude, along with your facial expression, will take you to another rung on the altercation ladder. Say that a new inmate pod asks you to unlock a restroom door and you expertly respond, "Listen jerk, I will unlock a restroom for you when I decide that it benefits me and not until then. You go sit down and wait for that moment in time."

We know inmates are needy and they can task our patience, but once we make those volatile attitude expressions, we have made an unnecessary step toward unjustified force. Again, we must to ask ourselves, "Did I cause this aggression?"

Mannerisms

I see the following mannerisms every day at our facility and sometimes with shocking results. As you read the following mannerisms ask yourself how many times you have violated them and how many times you've pissed people off after doing them. "Did I cause this aggression?"


Crowding: Just like in the animal world, you see them posture up close to each other in an attempt to make the other cower. They are intimidating others by showing that they are bigger, meaner and have a worse bite. This is also evident in law enforcement and corrections. We attempt to show others that we are the authority and what we say goes without question. We will stare them down, get chest to chest or nose to nose in attempt to get them to respond accordingly because we cannot accept questioning of our authority.

Parental Finger: After making it known that we are in charge we will often point our finger at the individual that defied our authority. This represents the parental finger to the individual we are pointing it at. They will feel we are trying to parent them and treat them as if they are a small child. The parental finger always brings about conflict. "You ain't my mother or father; get that finger out of my face!"

Touching: Never touch anyone unless you intend to take them to the ground. Chest poking, clothing grasping, shoulder guiding will initiate aggression upon you. You have now broken the personal barrier and thrown down the gauntlet. By touching an inmate you have challenged them personally, even unknowingly. They will respond!
Profanities

Anytime you use profanities you have brought yourself down to their level. Once an inmate views you as a peer, they will be more apt to assault you because they do not see you as an authority figure. "Listen Mother******! I said put your hands behind your back!"

Now think about the grandmother listening to your arrest and later writing a statement as to what they saw. Would she see you as the out of control aggressor, or the officer doing a good job? Sometimes the impressions we leave in the minds of the citizens, and most of all witnesses, may have career ending implications.

"But that type of language is all they understand!" I hear this excuse for ghetto language all the time. "They respond quicker when I talk to them like that." The inmate or criminal may understand your verbiage and tone, but the people judging your actions later will not understand. Remember, you are not their peer or friends, you are the professional.

Buzz Words

Now we have just stepped up another rung and into the out of control arena. When you call people out with offensive buzz words (i.e., punk, faggot, dyke, nigger, white trash, etc.) you are challenging them. Never expect that just because you wear a uniform that they will respect you. On the contrary, most will look at you with contempt because you have the authority to take away their liberties and tell them that they can't do something. Don't sink to that level.

Verbal Parting Shots

After contact or a physical altercation that we probably aggravated, how many times have we ended the situation with comments such as, "Have a nice Day!" or, "I'll tell your wife, sister, girlfriend or mother, later tonight that you said hi!"?

Verbal parting shots will send individuals off the deep end and may get you punched in the face. Antagonism and parting comments are not needed. You will always have the last word no matter what the situational outcome. Remain professional and keep unnecessary comments to yourself. Remember, you want witnesses to justify your actions and verbalizations. You do not want a prosecutor saying the officer was predisposed to exercise excessive force by his antagonizing verbiage.

In fact, you don't want to be tagged at all after an incident as being the agitator or instigator. Utilize your training, skills and professionalism and ask yourself, "how can I prevent this situation from getting worse," before things heat up or get out of hand. Doing so will prevent you from saying "I wish I hadn't" afterwards.

Other articles by Barnhart:
Are you listening?, 12/31/07

The ultimate Use-of-Force report, 11/26/07
---