Cohesive services lead to re-entry success
By Anthony D. Diallo , Public Affairs Specialist, Washington, D.C. Department of Corrections
Published: 02/04/2008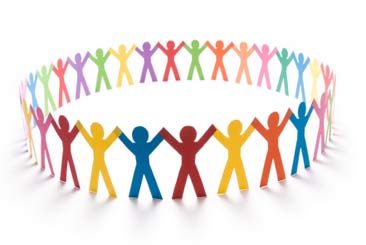 Donnell Ellsworth Smith was not doing well. He had an anger management issue, suffered from low self-esteem, and, worst of all, was incarcerated after being found guilty of assault with intent to kill while being armed.

Smith had served time in three different correctional systems around the country including the Central Detention Facility in the District of Columbia, which is also known as the D.C. Jail.

If he had only taken full advantage of the resources available to him during his previous incarcerations, Smith's road to recovery and inevitable return to society could have been expedited. Nonetheless Smith, now 59, is fully embracing the Reentry Program.

According to the data compiled by the Bureau of Justice Statistics (BJS), nearly 650,000 people are released from state and federal prison annually. A far greater number reenter communities from local jails, and for many repeat offenders, this may occur multiple times in a year. BJS cited a 15 state study that showed more than two-thirds of released prisoners were rearrested within three years. The study indicated that 67.5 percent of prisoners released in 1994 were rearrested by 1997, which was an increase from the 62.5 percent found for ex-offenders released in 1983.

While the city's Department of Corrections (DOC) staff begins processing an individual entering the jail, other people present are focused on facilitating the same offender's release and potential return to the community. Thus DOC makes the obligatory intake process beneficial to the offender and a prime model for other jurisdictions to copy.

People like Rev. Betty Green, the director of chaplaincy and volunteer services at the jail, are key contributors to the success of the Reentry Program. She, along with Rev. Linda Green and the reentry coordinators, Cheryl Brown and Alfred Sanders, co-chairs the department's Linking Institutions, Neighborhoods, and Community Services (LINCS) program. LINCS is comprised of a number of volunteer and participating partners that provide services for all inmates including those in the Reentry Program.

Something must be working. Perhaps the Reentry Program is helping to stem re-incarceration. The jail currently has the lowest total number of inmates incarcerated within the last 24 months. According to the statistics found on the department's website, there are approximately 3,100 within the custody of DOC including the (privately-operated) Correctional Treatment Facility located next door, and the halfway houses throughout the city. There were nearly 3,800 inmates in total custody in November 2005.

Since 2006, during the tenure of the current DOC director, Devon Brown, the department formulated its Reentry Program to more effectively address the needs of the soon to be ex-offenders by imploring two unique measures: hiring full-time coordinators and establishing a special reentry dormitory that can accommodate about 150 sentenced misdemeanants while they serve their last 120 days.

"The Reentry Program administered at the D.C. Jail is designed to prepare inmates for successful transition from incarceration to society by addressing such critical needs like affordable housing, job opportunities, food, clothing, and healthcare to name just a few. The Reentry Program complements the general release programs for inmates that have been enhanced in the last several years," Director Brown said.
BR> Green concurs with the director and acknowledges the continuous efforts of fellow stakeholders from partnering governmental and private organizations like the Department of Employment Services, the Department of Human Services, the Department of Mental Health, and Unity Healthcare, Inc. and how they have worked tirelessly to aid the approximate 18,000 inmates being released from DOC annually while decreasing the number of repeat offenders.

There are numerous other LINCS volunteers and organizations willing to donate their time and energy to rehabilitating and often just habilitating inmates. Organizations like Big Brothers Big Sisters of the National Capital Area who offer mentoring services, and Free Minds that provide books and literature. The Wendt Center for Loss and Hearing proffers free counseling to inmates' families.

One of the Reentry Program's most popular service programs is Miracle Hands, a non-profit community development corporation. According to Marvin Turner, the corporation's director of corrections, Miracle Hands gets government grant money from both the Department of Health and the Housing Urban Development.

"We did a little research in order to help the inmates with HIV and AIDS. The system wasn't testing them prior to 2002. I wanted to do something that would have an impact. We eventually decided to do a six-week course about HIV prevention. A person can finish the class and then go into the community and teach HIV prevention. The challenge was how to get them to really participate. We offered them (monetary) incentives. Anybody who finished the class got a $25 stipend," said Turner, who also acknowledged special stipend awards in the amounts of $40, $50, and $75.

Johnathan Haman is an inmate currently in the Reentry Program who has benefited from various services. The 23-year-old, scheduled to be released this February, is part of a burgeoning reentry effort in correctional systems around the nation.

"I have completed my program. This is a good program if you know how to work it. Every program is not for everybody. I'm already a certified peer mediator for the HIV class. In the last class, we had people from CDC in Atlanta and the Department of Health," said Haman who is also an avid chess player.

However, DOC is not resting on its laurels. According to Brown, alternatives are still being explored to lessen the inmate population. This includes revisiting increased funding for beds at the jail, securing additional funding to make a greater number of halfway houses available, working with the Bureau of Prisons to shorten the time between designation and removal from the jail, and diverting inmates from jail detention who are eligible for pretrial and prerelease programs.

Although he has spent a significant portion of his life in disarray, Smith is one of the fortunate ones. He regularly attends Miracle Hands' day treatment program to deal with his drug abuse and currently resides in a northwest condominium that he shares with a roommate paying less than $200 a month for rent. Smith collects social security and sometimes sells digital video discs for a private distributor on the weekends.

These days Smith has just one major concern; his 30-year-old son who is incarcerated in Florida. Smith wonders why his son did not learn from the culmination of the mistakes he's made.

Anthony D. Diallo is a Public Affairs Specialist with the Washington, D.C. Department of Corrections. He writes news articles on behalf of the department and manages other communications duties, along with responding to city-wide complaints about inmates, and to the Mayor's correspondence unit. Previously, Diallo was a program manager for the Department of Human Services' Community Services Division. He planned and implemented service and information fairs for the homeless and indigenous population, and disseminated DHS literature city-wide to organizations, businesses, and others seeking information about public services. He has a Bachelor's degree from Howard University, a Master's degree from Regent University in Education with a concentration in Guidance Counseling, and a second Master's degree from the University of the District of Columbia in the field of Special Education.
---