Thompson first woman commissioner of Ky.
By Jim Montalto, News Editor
Published: 01/30/2008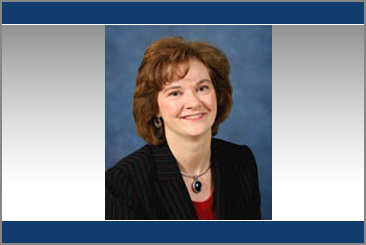 LaDonna Thompson, 45, became the first woman commissioner for the Kentucky Department of Corrections when Governor Steve Beshear chose her to head the DOC last week. The 18-year KYDOC veteran has been the agency's deputy commissioner for the past two and a half years.

"Commissioner Thompson has dedicated her career to the Department of Corrections. I am confident that her training and experience have prepared her well for this important post and given her a keen understanding of the issues and needs facing the department," Beshear said.

Thompson was one of the first COs at the Eastern Kentucky Correctional Complex, and served at the Kentucky State Reformatory and Luther Luckett Correctional Complex. She also worked with the Victim Information and Notification Everyday program, and in the inmate classification and population management divisions. As a project manager, she implemented a comprehensive, statewide offender management system that combined three large, outdated systems into a seamless flow of information.

"She has literally worked her way up, tackling multiple challenges and making significant improvements in Corrections," said Justice and Public Safety Secretary, J. Michael Brown, in a statement. "Her leadership in this area will be critical to our mission of ensuring the safety of our Commonwealth."

Throughout her career Thompson received numerous awards. She was honored three times for distinguished service to the department, and she received two award recommendations because of her work that resulted in fiscal savings for the Commonwealth. She was selected to participate in the 2006 NIC Executive Leadership for Women class, and received the 2007 "Breaking the Glass Ceiling" award. She also is a graduate of the 2007 Leadership Kentucky class.

"I'm honored to have been selected. I want to thank Governor Beshear and Secretary Brown for the confidence they have expressed in me, and I look forward to the challenges and the opportunities that lie ahead," Thompson said. "I will be working with a team of talented and professional men and women every day who work in our prisons, probation and parole offices, and county jails across this state."

Thompson received her psychology and sociology degree from Morehead State University.
---