Le Blanc named NAAWS Warden of the Year
By Jim Montalto, News Editor
Published: 02/07/2008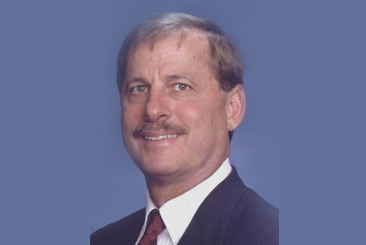 The North American Association of Wardens and Superintendents selected as its 2007 – 2008 Warden of the Year Louisiana's Department of Public Safety and Corrections Secretary James M. Le Blanc. The newly appointed secretary was nominated by former DPS&C Secretary Richard L. Stalder.

Le Blanc began his corrections career in 1973. He was the LADPS&C's undersecretary from 1992 to 1995, and then Dixon Correctional Institute warden from 1996 until his recent post as secretary. As DCI warden, Le Blanc managed more than 550 staff members and a budget in excess of $41 million.

He has been credited with promoting the department's first youthful offender program, which opened at DCI in 2002, and provides segregated housing, intensive education and counseling for offenders 19 years old and. Under Le Blanc's leadership, DCI opened the state's first prison end stage renal dialysis treatment facility in 2004. Dixon also was the first facility to open a faith and character-based dormitory program, which began in November, 2004.

In 2006, Le Blanc was instrumental in partnering DCI with the South Central Laborers Training and Apprenticeship Fund so inmates could obtain OSHA certification and construction industry skills training. This Laborers and Industrial Force Equipping program targets those inmates nearing their release dates and returning to storm-affected areas. It has been duplicated at two other institutions.

Le Blanc is a board member of the state's Office of Group Benefits and is the statewide coordinator for the Governor's "Project Clean Up" task force. When Hurricane Katrina struck, LeBlanc helped evacuate thousands of inmates from Orleans Parish prison, and opened DCI to the hundreds of rescued animals needing shelter. This effort led to an agreement between DCI, the U.S. Humane Society, and the Louisiana State University School of Veterinary Medicine to shelter and care for animals on DCI grounds in the event of future emergencies. The new shelter is currently under construction.

LeBlanc's passion for implementing new and successful programs has encouraged other facilities to incorporate his programs. His work also earned him the Charles E. Dunbar civil service award, and has helped lower recidivism rates.

Each year, NAAWS selects a warden who has shown leadership, a dedication to caring for staff and inmates, and a proven ability to run an exemplary facility. According to NAAWS Executive Director, Art Leonardo, LeBlanc was the unanimous choice of his 15-member panel.
---