Florida chief McDonough steps down
By Jim Montalto, News Editor
Published: 02/14/2008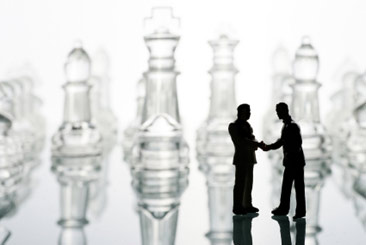 James R. McDonough officially left his post as Florida Department of Corrections Secretary Thursday, February 7, after two years of cleaning up the corruption that tainted one of the nation's largest prison systems.

During his tenure, McDonough shook up the entire FLDOC by firing 90 top prison officials, who included colonels, majors, wardens, and supervisors, who he claimed were corrupt or untrustworthy. McDonough also demoted 280 corrections workers. Criminal charges were filed against more than 40 others, with most being convicted.

In a recent CNNinterview, McDonough said the prison system was run like the mafia with corruption at an extreme under his predecessor, James Crosby. Crosby plead guilty to bribery charges relating to kickbacks from a prison vendor and is currently in prison.

The former Army colonel and Florida drug czar said most of the FLDOC's 28,000 employees were honest and hard-working who were not at all corrupt, but many top officials were not.

McDonough said he left his post because he believes he has cleared the department of corruption.

"It's time, he said, "to turn this over to law and order people that have made this their life's goal," McDonough.

"Secretary McDonough is a man of impeccable integrity and has brought a new standard of professionalism, public service and transparency to the Department of Corrections," Florida Governor Charlie Crist said in a statement. "In every way, he has improved the agency and leaves the agency in a much better place than when he arrived two years ago."

Crist appointed Walter A. McNeil in January to serve as the department's next secretary. McNeil most recently served as Department of Juvenile Justice Secretary since January 2007.

"Walt is an excellent leader and has done a tremendous job working with community partners to address the challenges within our juvenile justice system," Governor Crist said. "I am honored that he has agreed to transfer his leadership to the Department of Corrections, and I am confident he will continue the good work we have accomplished there."

As DJJ secretary, McNeil created a 25-member Blueprint Commission that received input from the public and other stakeholders about reforming Florida's juvenile justice system. Last year, the commission held statewide public hearings and provided recommendations to the Governor and the Florida Legislature for improvements. McNeil has been credited with consistently managing investigations related to youths in custody with openness and transparency.
---