HBV basics
By Jim Montalto, News Editor
Published: 03/31/2008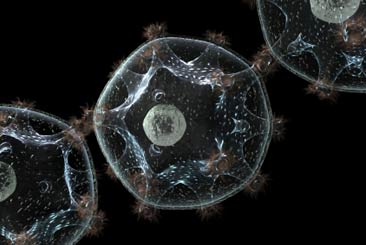 The latest Infectious Diseases in Corrections Report goes back to the basics as it covers hepatitis B virus (HBV), along with its transmission, prevention, diagnosis, and treatment. The late winter/early spring edition also covers aspects corrections professionals should consider when HBV is in their facility.

After reviewing HBV's transmission process and the natural history of the infection, IDCR's lead article, An Approach To Hepatitis B Virus In The Correctional Setting by Jennifer Cocohoba, assistant clinical professor at the University of California San Francisco School of Pharmacy, and Joseph Bick, chief deputy of clinical services at the California Department of Corrections, discusses targets of acute cases and prevention opportunities;
"Currently, most acute cases of HBV develop among unvaccinated adults. Although most adults will accept HBV vaccination if it is offered to them, many at-risk adults who are at highest risk for acute HBV infection do not have ready access to free or low cost vaccination services.14 Correctional facilities can be ideal settings in which to reach adults who are at-risk for HBV infection."
They go on to suggest that not only does the Advisory Committee on Immunization Practices recommend providing HBV vaccination to all non-immune inmates, but also that routine vaccinations can be facilitated through screenings and immunizations. After reviewing HBV vaccination administration, Bick and Cocohoba go on to discuss screenings, and diagnosing chronic HBV infection.
"Chronic HBV infection should be considered in those who have persistent elevations in liver transaminases. The diagnosis can be confirmed by the presence of hepatitis B surface antigen that persists for greater than 6 months. Occasionally, the only HBV serologic marker that is present is anti-HBc. Isolated anti-HBc can be a false positive, can be found in those who have recovered from HBV infection but have waning levels of HBsAb, who are chronically infected and have low levels of HBsAg.

The initial evaluation of a patient who has chronic HBV should include a complete history and physical examination. Blood testing should include a complete blood count with platelets, transaminases, albumin, prothrombin time, and serologies for hepatitis A, C, delta, and HIV. Hepatitis B specific laboratory tests include hepatitis B surface antigen, e antigen, anti-HBe, and hepatitis B viral DNA. A serum alpha fetoprotein and ultrasound or CT should be obtained every 6-12 months to screen for hepatocellular carcinoma. Liver biopsy is not routinely necessary in the diagnosis and management of chronic HBV.20."
They then go in-depth about HBV treatment including interferons, nucleoside and nucleotide analogs, Lamivudine (Epivir HB), Adefovir (Hepsera), Entecavir (Baraclude), and Telbivudine (Tyzeka). They also discuss the combination of interferon/nucleoside therapy, the treatment of HBV/HIV co-infection, and monitoring procedures.

Included in this issue also is a chart of FDA approved medications for HBV prevention and treatment

IDCR wraps up with a review of the 2008 conference on retroviruses and opportunistic infections .

Click here to read the full newsletter. .
---