Paradise lost
By Ann Coppola, News Reporter
Published: 04/14/2008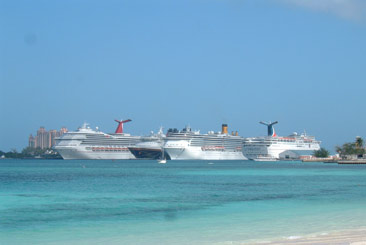 It's one of those rare places where a morning, 70-degree forecast has lifelong residents reaching for their jackets. The beautiful islands of the Bahamas, located just south of Florida and north of Cuba, are a popular destination for spring breakers, tourists from around the world, and even super spy James Bond (seven of his thrillers were filmed there.) It's easy to forget that with the all the cruise ships, palm trees, and breathtaking beaches the Bahamas has a prison system like any other country.

A British colony until 1973, the Bahamas is still coming out of its punitive "lock-down" approach to incarcerating criminals. The country has one prison, called Her Majesty's Prison for Queen Elizabeth II, who is the island's ceremonial head of state. The single prison compound separately houses about 1,200 minimum, medium, and maximum security male and female inmates.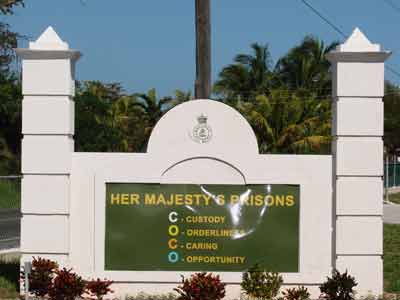 Her Majesty's Prison

"We've tried over the years to move away from a penal system because it has ceased to do what it's supposed to do, and that is to stop persons from re-offending," says Corporal Alfreda Skinner-Rolle of Her Majesty's Prison Service. Skinner-Rolle is a seven-year corrections veteran who currently works in the prison's tactical unit, dealing with cell extraction, riot control, and transporting high profile inmates. "The system we have now doesn't prepare people for a return to society," she says. "Punishment is the only course of action, and the inmate is thinking how can I go back and do more damage?"

To successfully renovate its prison system, the Bahamas is looking to other systems in the Caribbean and around the world. They also hope inviting outsiders to view their system will help. Her Majesty's Prisons of the Bahamas is hosting the second Annual Caribbean Corrections Summit 2008, April 21-24 in Nassau, the capital city of the Bahamas.

"The twist is we have decided to have the conference at our facility," says Skinner-Role, who also is the conference chairperson. "We have a correctional training institute at the prison and we're having the conference there. We want people to get a glimpse because for the most part, the public doesn't know what goes on behind the walls. We've decided to let them in and let it all hang out, the good and the bad."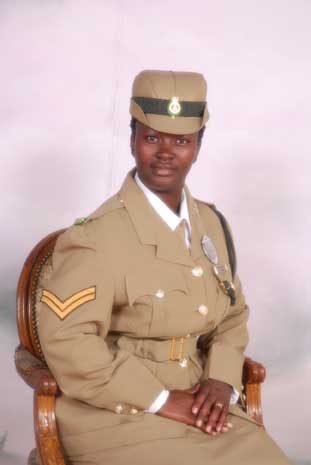 Cpl. Skinner-Rolle

The summit is drawing representatives from Trinidad, Jamaica, Cayman Islands, St. Vincent, the Turks and Caicos Islands, and St. Lucia. HMP will also welcome officials from the Canada, Tanzania, and the United States.

According to Skinner-Rolle, it will focus on key areas the Bahamas will need to address as it transitions from a penal to a corrections system. Some of the topics will include leadership and management, emergency planning, tools of rehabilitation, and keeping correctional staff motivated. HMP believes incorporating vocational and education programming will be a driving force behind its transition.

"With the intervention of programs to teach and retrain the individual, we can make the individual aware that they have to accept responsibility and show remorse for what they have done," Skinner-Rolle says. "By going the corrections route we can offer programs to engage and inform the individual. Then you can work with that individual to address problems like a drug problem or anger problem. It's small steps, but if we have programs, we can do something with recidivism."

Like most everywhere else in the world, recidivism is a formidable challenge for the Bahamas.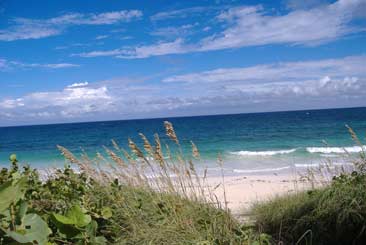 Around the Bahamas

"We have persistent re-offenders who finish their sentence maybe for a minor infraction, but then within the next couple of weeks they come right back either for the same thing or perhaps the offense has gone up a notch," Skinner-Rolle says.

The Bahamas is hoping the corrections approach will help not only its prisons, but also its communities as a whole.

"I think one of the reasons too that causes recidivism is the lack of acceptance from society once you have been to prison. In the Bahamas it is a stigma," explains Skinner-Rolle. "Even if you're qualified to get a job, because you've been to prison you may be turned down. This is a closed society, everyone knows you. We're seeking to address some of these things in this summit. We want to return them to society and give them a second chance."

One element the Bahamas has to work against is the seclusion that comes with being an island country.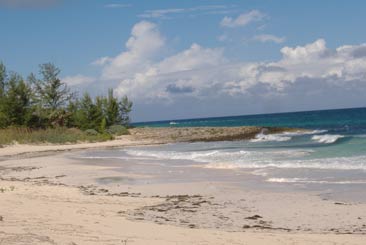 Bahamas beaches

"We can feel isolated sometimes, so thank God for the Internet!" Skinner-Rolle says. "When it comes to corrections you can hardly find things on what the Caribbean is doing. You can always find police, but when it comes to prison it feels hidden, like no one wants to talk about incarcerated persons and how do we help them."

Skinner-Rolle is confident that conferences like the Caribbean Corrections summit will help the islands overcome this barrier.

"It's a learning experience all around, being a correctional officer," she says, "Some of the challenges the Bahamas is facing, it's not only subject to the Caribbean. We need to sit down not only as a Caribbean country but as an international country of this world to view these issues from our combined perspectives."

Related Resources:

More about the Bahamas

Information from last year's summit

List of all films shot in the Bahamas


---