CDCR Secretary Tilton to retire
By Jim Montalto, News Editor
Published: 04/23/2008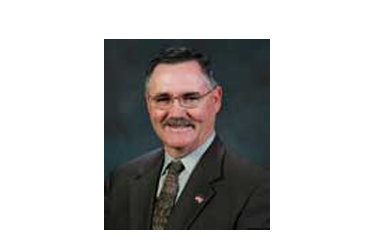 California Department of Corrections and Rehabilitation (CDCR) Secretary James E. Tilton has decided to retire this May after serving more than two years as head of the state's largest agency.

Tilton became acting secretary in April, 2006. He then accepted the secretary position in September of that same year. Since then he has directed more than 67,000 employees and persevered through tough criticism about the state of California's prison system. Prior to his appointment, Tilton served as a program budget manager for the Department of Finance and was responsible for the CDCR, State and Consumer Services Agency, Criminal Justice, Labor and General Government.

"It is very difficult to step down from an agency with so many dedicated staff when so many opportunities to continue to enact positive change remain. However, after consulting with my doctor and my family, I have made the decision to retire and will be doing so with great pride in what we have been able to accomplish," Tilton said in a statement.

"I am retiring with the comfort of knowing that the staff that we have assembled leading this agency will continue to build on the many accomplishments that have been made since the July 1, 2005, reorganization of CDCR. There are many more reforms on the horizon as CDCR staff closes in on the benchmarks of the first phase of AB 900 implementation."

Tilton has been credited with being an instrumental part of the passage and implementation of Governor Arnold Schwarzenegger's sweeping prison reform legislation.

"I am grateful to Governor Schwarzenegger and thank him for his continued leadership and fortitude in pushing for reforms that when fully implemented will have overhauled our adult and juvenile justice systems," added Tilton added. "His sponsorship of these reforms will provide significant public safety dividends for our communities in the years ahead."

According to the CDCR, Tilton was initially faced with a high number of vacancies of both key management and rank and file positions. Prisons were near full capacity, but an agreed upon plan for reducing overcrowding had not been established. Tilton's work has lead to significant progress toward prison reforms, reducing overcrowding, increasing rehabilitative and programming space, hiring correctional officers and other staff, and filling key management vacancies.

"In 2006 our prison system was in danger of running out of capacity," said Secretary Tilton. "In response we were able to provide a comprehensive plan for addressing our critical needs that culminated in the passage of AB 900. Through our implementation efforts, we will bring both needed capacity and additional services to our adult population."


---